Engaging Teaching
Subject-Specific Pedagogy Resources
A team at the University of Huddersfield's School of Education and Professional Development, led by Professor Kevin Orr, has developed resources to support teachers' decision-making by focusing on their subject-specialist pedagogy.
These online learning resources are designed to support teachers' thinking about what informs the decisions they make in the planning and management of sessions with their students in their own particular context.
The resource is made up of learning modules defining key topics, with video materials providing in-depth explanations, and sections prompting teachers to reflect on how these concepts apply in their own teaching practice. Users can create an account to log in and save their progress through the learning journey, completing it at their own pace.
Check it out at https://www.improvingtechnicaleducation.org.uk/teacher-education and let us know what you think!


 Learning Technology
D2L Thing of the Week: Discussion Tool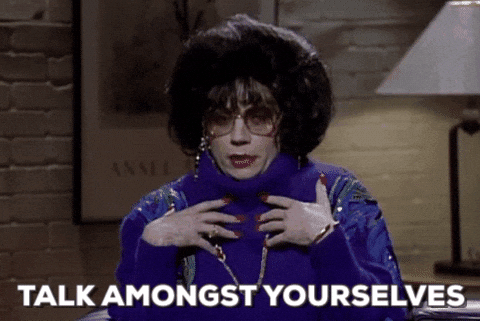 Have you ever run out of time just when a class discussion became interesting? Have you wondered how to involve the quiet learners, or those who need time to absorb the material before responding?
Consider creating a discussion forum and topic(s) using the Discussions Tool in D2L. Here are some instructions to help you get started.


Non-D2L Thing of the Week: Making Animated Videos
If you're looking to create some video content to add to your D2L page, there are lots of options out there, most with 14-day free trials for you to give them a try:
For an example of how two of our own faculty members have used Doodly, check out the Professional Learning section, below. Do you have a favourite tool for creating videos? Let us know; we'd be happy to share more faculty examples!
College Departments
Academic Operations – Fall 2019 Course Outline Due Date
The Academic Operations website contains helpful information on using the Course Outline System as well as upcoming due dates for course outlines to be completed.
For the Fall 2019 semester, the due date for course outline completion is fast approaching: Friday, June 21st.
Policies & Procedures
Academic Appeals
It's important that all faculty members are prepared for the potential of a student launching a formal appeal. The Academic Appeals website has the policy and procedure (which are also available on the College Policy and Procedures page of the HR website), along with helpful information on the process, the forms, frequently asked questions, and where to go for help!
Services for Students
Indigenous Student Services
Indigenous Student Services at Fleming is rooted in indigenous perspectives and strives to nourish students' spirits on their learning path by supporting connections to community, culture, and self.
Indigenous Student Services provides cultural programming, one-to-one student support, and meaningful partnerships with Indigenous organizations and local service providers to foster student success and connect students to community.
Some of the programming includes visiting elders and Indigenous healthcare consultations through traditional plant-based medicine. We also offer Bishkaa, which is a peer mentorship program for first-year students.  
Indigenous Student Services is located in B2 299 on the Sutherland campus and 180A at Frost.
Indigenous Student Services is also available to students in Haliburton on a monthly basis from September to April.
For more information about Indigenous Student Services, check out the Indigenous Student Services webpage.
You can also check the Neechee calendar for upcoming programming and events!
 Professional Development
Essential Employability Skills Video
Faculty members Barbara Moyle and Donna Catto, who attending this year's Aligning & Building Curriculum (ABC) Institute in May, put together this helpful video summarizing their learning about the Essential Employability Skills that all students must demonstrate before graduating from a certificate, diploma, or advanced diploma program at one of Ontario's Colleges of Applied Arts & Technology. Check it out to have all of your EES questions answered:
If you're wondering how they made this video, check out the non-D2L Thing of the Week, above!
Information
Visit the LDS Team website, give us a call at extension 1216, follow us on Twitter @FlemingLDS, or send us an email: LDSTeam@flemingcollege.ca. We would love to hear from you!