Engaging Teaching
Engaging Students with Wikipedia
Recently published Patch #30 in the Open Faculty Patchbook is entitled "Engaging Students with Wikipedia," and recounts one professor's experience with having her students edit Wikipedia articles. She reports that students were thoroughly engaged with the material, but "more importantly, for me as an instructor, they learned some skills. Research methods, including searching for and finding sources. Critically thinking about sources and stuff they read. Distilling information and writing about it in a clear and well-organized way. These skills will translate for all students much more than shoving a ton of information in their brains will."
Check out the full article for more information on how her students engaged with the work, and resources for how to incorporate this idea into your own classes!
 Learning Technology
D2L Thing of the Week: How-to-D2L for Students
Are your students struggling with using D2L? We have the solution! We have created a self-paced course for students on the areas and activities in D2L most relevant to them as learners at Fleming.
Once your students log in to D2L, by scrolling down the right sidebar, they can access the "How to D2L for Students" course.
After self-registering, students will learn all about navigating your course and viewing course content. There is also a "Student Help – MyCourses (D2L)" link for written help on other D2L topics.
So when your students need help with D2L, remember to mention these resources, available 24/7!
Non-D2L Thing of the Week: Microsoft Office 365
Students and faculty rarely know that they get a copy of Microsoft Office 365 to install on their own devices.  Faculty members can access Office 365 online by logging into their email from the myCampus portal and selecting the nine little squares in the top left-hand corner of the browser.  All applications are available online to use anywhere. If you are looking to download a version to your device, follow these instructions.
College Departments
International Student Services
International Student Services (ISS) supports the integration of over 2,000 culturally diverse students each year. You can learn more about services for international students on the International Student Services website or visit them in their new Sutherland location in C2 100 or the Frost campus Admissions Office.

A growing ISS team also offers training programs and support for Fleming faculty & support staff with the goal of building positive employee-to-student relationships. Sessions such as "Teaching English Language Learners" and "Cultural Competency for Faculty" will be announced soon on the PD calendar.
For more information about PD, contact Debbie Harrison. Have international student issues that you need support with? Reach our team anytime at international@flemingcollege.ca or call ext. 1145 and you will be directed to a member of the team who can help.
Policies & Procedures
Academic Integrity
Did you know that there is a whole website dedicated to Academic Integrity at Fleming College?
In addition to the policy and procedure documents (which can also be found here), it includes
An overview of the violation reporting process;

Types of violations and sanctions;

Information on modules, workshops, and mentoring for students; and

The Academic Integrity violation form.
If you have questions about anything related to academic integrity, you can email academicintegrity@flemingcollege.ca.
Services for Students
Convocation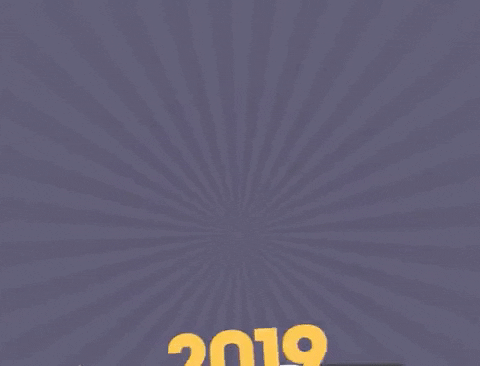 Convocation is a time to celebrate the success of our graduating students and all of our hard work to make it happen.
2019 Convocation Schedule
(Haliburton School of Art + Design ceremony happened last Friday, May 31st)
Frost Campus: Friday, June 7th at 2:00 p.m. (Lindsay Recreation Complex)
Sutherland Campus Ceremonies (Peterborough Sport & Wellness Centre):
Tuesday, June 11th 10:00 a.m. and 2:00 p.m.

Wednesday, June 12th at 10:00 a.m. and 2:00 p.m.

Thursday, June 13th at 10:00 a.m. and 2:00 p.m.

Friday, June 14th at th at 10:00 a.m.
For a more detailed schedule and more information, see https://flemingcollege.ca/convocation.
Interested in volunteering at this year's convocation ceremonies?
Contact Marg McGee, Convocation Coordinator, to see what opportunities are still available.

 Professional Development
Happening Next Week: Build Sustainability and the 17 Sustainable Development Goals into Your Curriculum
When: Friday, June 14th, 9:00 – 4:00 (registration 8:30)
Location: Sutherland Campus Room D1129.3
Join us to learn about sustainability and how to embed it into your curriculum (both courses and co-curricular student learning experiences). We will learn about the UNESCO (United Nations Educational, Science and Cultural Organization) model for sustainability, the 17 Sustainable Development Goals (SDGs), and sustainability in the "living lab", working with Campus sustainability offices for real-world examples and project-based learning. Faculty and staff from Fleming College, Humber College and Trent University will share examples of how they have built sustainability into their curricular and co-curricular experiences.
Then it's your turn to select one or more of the of 17 SDGs and develop a module, seminar activity, assignment or case, or student project, etc. Bring your course outline or a project idea!. We have resources to support you on your sustainability journey that we will share with you during the workshop.
Registration is through Eventbrite: https://www.eventbrite.ca/e/2019-ocusp-agm-tickets-61235496017 (select June 14 only). Fleming faculty and staff should contact Trish O'Connor about having their registration costs covered: trish.oconnor@flemingcollege.ca or 705-749-5530 ext. 1067.
Information
Visit the LDS Team website, give us a call at extension 1216, follow us on Twitter @FlemingLDS, or send us an email: LDSTeam@flemingcollege.ca. We would love to hear from you!