Engaging Teaching
Learner-Centred Teaching: 10 Ideas for Getting Started
This article from Faculty Focus offers 10 ideas, grouped into three strategies, to incorporate some (more) learner-centred teaching into your courses. The strategies are
Creating the climate for learning;

Let the students summarize; and

Lessons learned from the first exam.
It might spark a new technique for you, or confirm what you're already doing. Have ideas you use that you would add to this list? Let us know; we would be happy to share!
 Learning Technology
D2L Thing of the Week: Attendance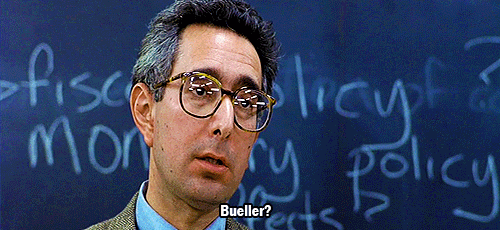 Taking attendance in your classes is not only a good practice to get into, it is also a great way to get to know your students' names. One way of taking attendance is to use the D2L attendance tool. Check out our tip sheet for help with setting up and using your attendance roster.
Do you have any tips for taking attendance in a large class? Share them with us, and we'll pass them along!
Non-D2L Thing of the Week: 404-Me-Not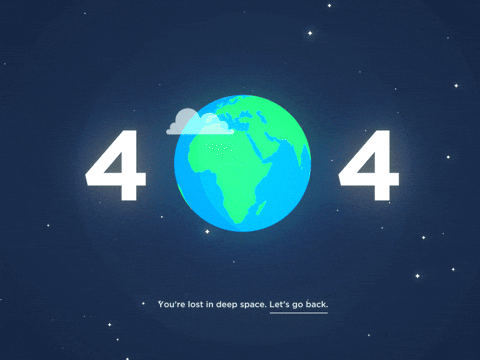 When you are looking to update your D2L pages and links and you find the dreaded "404 page not found" message, it seems like the end of the world and hours wasted going down the rabbit hole browsing for a new link. 404-me-not is a Google Chrome add-on that will search the Wayback Machine, which is a database of archived sites, and your preferred search engine for a replacement page. To find this add-on select 404-me-not while in your Chrome browser and it will allow you to install it.
College Departments
Fleming Libraries
Be sure to take a look at the Library's Faculty pages  to see the wide variety of resources and supports for teaching and learning.  Here we will highlight three of our services: Reserves, Streaming Videos, and In-Class Workshops.
Reserves
Putting textbooks and other resources on our Reserve shelf ensures that all students have access to course material. Reserves are kept behind the Library Service Desk and can only be used while the Library is open.
Students must use the materials in the Library and the loan periods are short: 2 or 4 hours. This allows multiple students per day to access the textbooks.
Would you like to place a textbook on Reserve? There are two ways of doing that: You can either bring your textbook(s) down to the library or place them in the Library mailbox – we just need to know your name and the Course Code for each textbook.
Every year, we send an email to faculty who have placed items with us so that we can make sure that the textbook on the Reserve shelf is still the current text.
Streaming Video
Looking for video resources for your class? We have three Streaming Video services that you can use in your classroom without worrying about copyright issues. The videos can be embedded into D2L and the majority of videos have Closed Captioning.
Curio has a Canadian focus. Programs such as Marketplace, The Nature of Things, and Doc Zone are available along with many other CBC videos.
Films on Demand has over 20,000 instructional and documentary videos across all topics, with new content added monthly.
Kanopy offers independent films and documentaries from well-known production companies. While Curio and Films on Demand provide unlimited access, our Kanopy subscription operates with an annual budgeted amount. Once that has been used up, access is closed until next fiscal year. Each video on Kanopy is $120.00 and once a video has been triggered, viewing is available for a year.  A video is triggered when someone watches 30 seconds of a video 4 times. If you use Kanopy as part of your curriculum, let us know and we will make sure it is available.
To find these resources, click on the Streaming Video icon on the Library homepage. When you are on campus, you are able to access these services without logging in. If you are off campus, you'll need to login with your Remote Access ID (your network login + the last 4 digits of your employee ID number).
In-Class Workshops

If you would like an in-class workshop for your students on using library resources, research strategies, citations, or other information literacy topics, please let us know. We can also collaborate with you to create a custom library assignment focused on your course topics. Contact us to secure your preferred time slot.
Policies & Procedures
Student Rights & Responsibilities
Did you know? The Student Rights & Responsibilities policy governs student rights and responsibilities on all campuses, residences, and at all College-sponsored activities off-campus.
Students are strongly encouraged to become familiar with their rights and responsibilities as outlined in this policy. As faculty members, we can help support students' learning by directing them to the policy.
For more information on Fleming's Student Rights and Responsibilities Policy and its associated procedures, please visit the Student Rights & Responsibilities webpage.
Services for Students
Library – Information Literacy Certificate
The Library is pleased to announce that Frost and Sutherland will be offering our popular Information Literacy Certificate workshops in the Spring semester!
These weekly sessions assist students in developing their research and citation skills. Topics include Database Searching, Avoiding Plagiarism, APA citations, and more! Workshops are CCR (Co-Curricular Record) eligible for students who attend 5 or more sessions.
Sutherland sessions are held on Wednesdays from 11:00 a.m. – 12:00 p.m.
Frost sessions are held on Thursdays from 12:00 – 1:00 p.m.
A complete list of topics and their dates can be found on our website.

 Professional Development
Build Sustainability and the 17 Sustainable Development Goals into Your Curriculum
When: Friday, June 14th, 9:00 – 4:00 (registration 8:30)
Location: Sutherland Campus Room D1129.3
Join us to learn about sustainability and how to embed it into your curriculum (both courses and co-curricular student learning experiences). We will learn about the UNESCO (United Nations Educational, Science and Cultural Organization) model for sustainability, the 17 Sustainable Development Goals (SDGs), and sustainability in the "living lab", working with Campus sustainability offices for real-world examples and project-based learning. Faculty and staff from Fleming College, Humber College and Trent University will share examples of how they have built sustainability into their curricular and co-curricular experiences.
Then it's your turn to select one or more of the of 17 SDGs and develop a module, seminar activity, assignment or case, or student project, etc. Bring your course outline or a project idea!. We have resources to support you on your sustainability journey that we will share with you during the workshop.
Registration is through Eventbrite:  https://www.eventbrite.ca/e/2019-ocusp-agm-tickets-61235496017 (select June 14 only).
Fleming faculty and staff should contact Trish O'Connor about having their registration costs covered: trish.oconnor@flemingcollege.ca or 705-749-5530 ext. 1067.
Information
Visit the LDS Team website, give us a call at extension 1216, follow us on Twitter @FlemingLDS, or send us an email: LDSTeam@flemingcollege.ca. We would love to hear from you!