Engaging Teaching
Sharing the Learning Centredness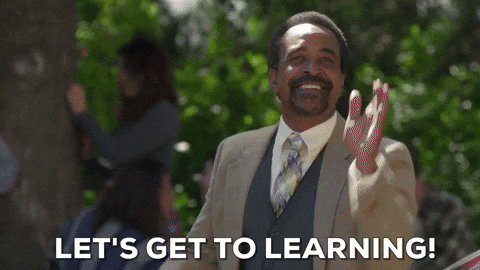 We want our students to value the process of learning and continue to improve their learning skills.
In this article, "Five Ways to Teach Students to Be Learning-Centered Too", Carl S. Moore asks "How might you inspire your students to share accountability for their learning?" He offers 5 concrete ideas with a few tips and resources to add to your toolkit.
 Learning Technology
D2L Thing of the Week: Virtual Classroom
Virtual Classroom by Bongo is an integrated web-conferencing tool (in D2L) to help you connect with your learners in Brightspace with live discussions, office hours, and more. Collaborate during a session by sharing slides, files, and live views of your whiteboard or desktop. Coming soon is a new feature that will allow instructors to assign and assess video assignments (watch for future updates).
Check out this short video to see the features of the Virtual Classroom:
Non-D2L Thing of the Week: Podcasts – Super Easy PD!
Do you listen to podcasts? If you do, you're probably on the lookout for more. May we recommend Teaching in Higher Ed? (Thanks for the recommendation, Erin Huebner!) There are tons of episodes, so we're confident that you can find a topic that's informative and inspiring. And for those podcast-curious folks out there, dig in and have fun.
College Departments
Indigenous Student Services
Indigenous Student Services offers culturally appropriate counseling support, provides information and resources, and acts as a link to the college and to the wider community. Together with the Indigenous Education Council, and the Indigenous Student Council "Mino Bimaadiziwin" (the way of a good life), they form a large community within the college.
Indigenous Student Services is  committed to the recruitment, retention, and success of First Nation, Inuit and Métis students. For more information, and a calendar of events, please visit the Indigenous Student Services website, which can be accessed through the Student Life tab of the myCampus portal.
Policies & Procedures
Access & Accommodations for Students with Disabilities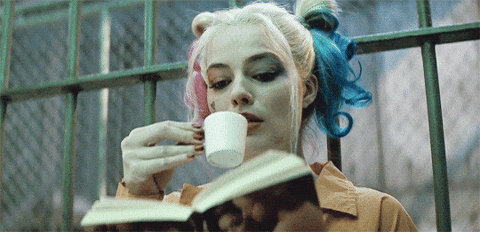 Have you read the Policy and Administrative Operating Procedure for Access and Accommodation for Students with Disabilities? If not, grab a coffee and a cozy spot, and get reading!
The policy includes the definition of academic accommodation, and the operating procedure tells you things like how students request accommodation due to disability, how accommodation requirements are determined, and the admissions process.
Any questions about the policy or procedure? Contact Red Keating, Director of Counselling and Accessible Education Services.
Services for Students
Student Life Tab
The Student Life tab in the portal is your students' ticket to finding the right resources when they need them, all in one convenient location.
Clicking on the pretty icons provides a list of available resources, and there's even a link for staff-only resources, like the CCR. Check it out!
 Professional Development
Week 8 Professional Learning Options
Available faculty professional learning sessions for Week 8 are listed below. Please register for sessions through the college's PD calendar.  Search by date to register through Evolve.
Infusing Critical Thinking Tasks into the Classroom
Tuesday, February 26th
10:00 – 11:00 a.m.
Sutherland Room A 1138
An interactive workshop to build awareness of individual practice and think about how to infuse critical thinking tasks into classroom dynamics.
Build Sustainability and the 17 SDGs into Your Course

Tuesday, February 26th
1:00 – 4:00 p.m.
Sutherland Room A1 138
Join us to learn about sustainability and how to embed it into your course(s). We will learn about the UNESCO (United Nations Educational, Science and Cultural Organization) model for sustainability, the 17 SDGs (Sustainable Development Goals), and sustainability at Fleming. Several members of our Academic Task force for Sustainability will share examples of how they have built sustainability into their courses.
Then it's your turn to select one the of 17 SDGs and develop a module, seminar activity, assignment or case, etc for one of your courses. Please bring a device to the workshop so you can develop your work in real time. We have resources to support you on your sustainability journey that we will share with you during the workshop.
Student Absence: How Much is too Much?

Wednesday, February 27th
10:00 a.m. – 12:00 p.m.
Sutherland Room A1 138
This session will be mostly Q & A for faculty to ask questions about students who have "absence due to disability" as accommodations.
We want to address concerns like:
– how to address situations where a student is not attending at all,
– what if faculty have pedagogically based reasons for attendance requirements,
– what to do in labs where students need to attend regularly in order to develop proficiency in the skills being taught,
– what about the logistics when the student has group projects that are being negatively affected by their absence, any questions or concerns faculty have.
The AES counsellors strongly believe this is an accommodation that really needs good coordination and communication among the student, professor and counsellor and we want to get the ball rolling in this session.
D2L A to Z
Wednesday, February 27th
10:00 a.m. – 12:00 p.m.
Sutherland Room TBD
This session will introduce simple D2L set-up options, discuss best practices around gradebooks, setting up discussion boards and quizzes, and anything else the group requests.
How to UP Lecture Attendance (And Why You Want To)

Wednesday, February 27th
12:30 – 2:00 p.m.
Sutherland Room A1 138
This short workshop will provide an opportunity for faculty to connect with each other to discuss common causes of a lack of student attendance in lectures and to get excited about the strategies/tools they use and/or want to try out to strengthen student engagement, learning, and commitment to attending lectures.
Faculty are to bring their lunch and their own electronic devices to use in the workshop so that by the end of it, they have a documented plan for applying one new strategy to a future lecture.
D2L Level 2

Wednesday, February 27th
1:00 – 3:00 p.m.
Sutherland Room TBD
Is there a feature in D2L that you're curious about but have been afraid to try? Become confident embedding HTML5 content, explore how intelligence agents work, learn how to use the about the D2L Diagnostic and Reporting tools. The specific tools covered will vary depending on the interests of the group.
Mark Faster (and Better)
Thursday, February 28th
10:00 – 11:00 a.m.
Sutherland Room A1 138
This one hour workshop will guide participants through best practices for providing feedback on essay-based as well as science-based questions. General marking strategies will be overviewed. Functions of the D2L grader app will be demoed alongside other technologies – bring your device.
Participants will be encouraged to share their grading challenges and solutions. Feel free to bring specific grading tasks that you are struggling with at the moment, or simply come to absorb the information.
Infusing Critical Thinking Tasks into the Classroom
Thursday, February 28th
1:00 – 2:00 p.m.
Sutherland Room A 1138
An interactive workshop to build awareness of individual practice and think about how to infuse critical thinking tasks into classroom dynamics.

Information
Visit the LDS Team website, give us a call at extension 1216, follow us on Twitter @FlemingLDS, or send us an email: LDSTeam@flemingcollege.ca. We would love to hear from you!