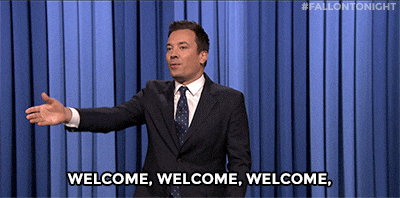 This is it — the first day of the Winter 2019 semester! As you prepare to welcome your new students, this edition of The Teaching Hub offers some tips for the first class, as well as getting set up on some of Fleming's systems, and accessing some great Fleming resources.
 Engaging Teaching
8 Objectives for the First Day of Class
It's the first day of class – are you ready? The Eberley Center for Teaching Excellence and Innovation's article, Make the Most of Your First Day of Class, proposes 8 concrete objectives for the first day:
Orchestrate positive first impressions

Introduce yourself effectively

Clarify learning objectives and expectations

Help students learn about each other

Set the tone for the course

Collect baseline data on students' knowledge and motivation

Whet students' appetite for course content

Inform students of course requirements
Check out the article for specific strategies to help meet these objectives.
How do you make the most of the first day of class? Would you add any objectives to this list? Share your strategies with us at LDSTeam@flemingcollege.ca or on Twitter @flemingLDS.
 Learning Technology
D2L Thing of the Week: Levels 1 and 2 and Beyond!
There's always more to learn about D2L, the college's Learning Management System (LMS), and we've put together loads of resources to help you master the basics and beyond of D2L.
There are two self-paced online courses, Faculy D2L Level One and Faculty D2L Level Two, and you can self-enrol on the D2L homepage by scrolling down to "Faculty/Staff Training Courses (self-registration) on the right-hand side (see image at left).
If tip sheets are more your style, check out the D2L Tip Sheets on the Learning Design and Support (LDS) Team website. Want even more learning about D2L? Register for Brightspace subscription training to get the latest straight from D2L.
Non-D2L Thing of the Week: 
Emailing from the Class Roster
Need a simple way to email all of your students? Or just some of your students? Try emailing from the class roster in Evolve or creating your own Outlook distribution list using the data from the class roster. Academic Operations (AO) created an awesome how-to guide to show you how to do both. Quick. Simple. Helpful. Check out the How-To Guide here!
College Departments
Human Resources New Employees page
Are you a new employee at Fleming? Also a contract faculty member? Or, maybe you've been here a while and still don't know all of the acronyms? Human Resources has useful resources for New Employees and Contract Faculty. On the New Employees page, you'll find an orientation checklist and a glossary of acronyms (super handy!). The Contract Faculty page has workload assignment principles and process, plus a Question and Answer page with info about contracts, rates of pay, and lots more.
Policies & Procedures
Mandatory Training
All Fleming employees have to complete some specific training to prepare you for your role and meet legislative requirements. Currently, the training includes modules on the Accessibility for Ontarians with Disabilities Act (AODA), Occupational Health and Safety Act (OH&SA), Workplace Hazardous Materials Information System (WHMIS), and Copyright legislation. This document includes all of the information you need about the training modules, how to access them, and how you are compensated.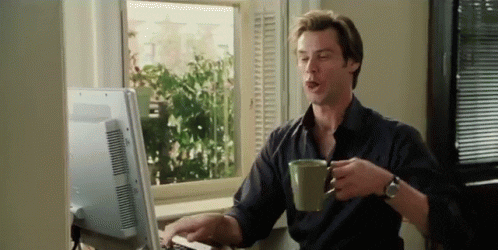 This is mandatory training and must be completed, so grab a coffee and dive in! Questions about your your mandatory training? Contact Human Resources.
Services for Students
Accessible Education Services Faculty Guidebook
Accessible Education Services (AES) provides disability related accommodations, supports, and counselling services to around 900 students with permanent and temporary disabilities.
Faculty members play a critical role in student learning and success, and have responsibilities in the duty to accommodate, but what exactly does that include? What are your responsibilities? What are the student's responsibilities? What services are available? All of your questions will be answered in the Fleming Faculty Guide to AES 2018. Once you're on the webpage, you'll find the Faculty Guide under Internal Resources.
 Professional Development
Lynda.com
Available to all staff and students, Lynda.com is an online subscription library that offers
training in the latest software, as well as creative and business skills through high-quality instructional videos. You can make awesome playlists to customize your own professional learning with topics in higher education, e-learning, educational technology, and more. Find more information about Fleming's Lynda.com subscription here. For the quick version, here's how you access the Lynda.com learning library:
Go to 

Lynda.com;

Click on "Sign In";

On the next screen choose the option at the bottom: "

Sign in with your organization portal".

On the next screen enter the url

flemingcollege

.

ca

and click

continue.

Enter your Fleming network username and password (the same ones you use to log in to computers on campus).
Information
Visit the LDS Team website, give us a call at extension 1216, follow us on Twitter @FlemingLDS, or send us an email: LDSTeam@flemingcollege.ca. We would love to hear from you!