As the fall semester draws to a close and we all get to take a break before starting to plan for the winter semester, this week's edition includes some thoughts about accessibility in our teaching, plus some reminders of requirements for wrapping up this semester and getting started on the next.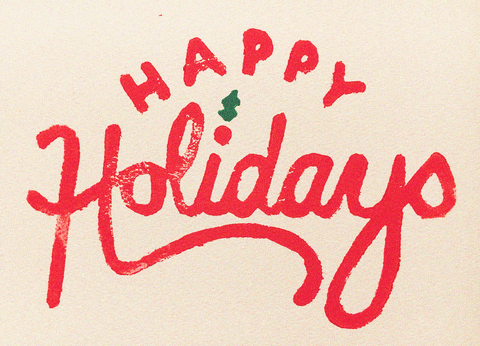 The LDS Team would like to take this opportunity to wish all Fleming faculty members a relaxing and happy holiday season!
 Engaging Teaching
POUR Yourself a Glass of Engagement!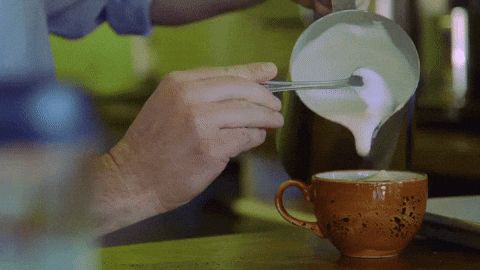 Engaging teaching includes having engaging learning materials that everyone can access and use. The National Center on Accessible Education Materials has resources to help you make materials that are "POUR" – Perceivable, Operable, Understandable, and Robust. This is a layered resource, so check out the links within each category to find details about POUR and resources on how you can use POUR to improve the accessibility and engagement of your learning materials. From alternative text to colour contrast, from plain language standards to clear directions and response times, there's lots here to explore!
 Learning Technology
D2L Thing of the Week: Rolling Over Content
You have been assigned to your new course for Winter 2019? Great! But the course is empty…

No need to panic! There is an easy solution to import existing content from another course, so that you don't have to start from scratch every year (unless you REALLY want to…)
By clicking the gear icon on the top right corner of your course page, you have the option to "Import/Export/Copy Components".  Once clicked, you can search for previous versions of the course and import all or some of its content!
For detailed instructions on this process, visit the LDSTeam Import/Export/Copy Components page, or contact the LDS Team.
Non-D2L Thing of the Week: Upcoming LDS Team Training Sessions
Our team is offering several sessions for faculty both this week and in the first week of January. Check out these opportunities and join us — no registration is required.
Turn It In Drop-In Session
Date: Wednesday, December 19th 9:00 a.m. – 12:00 p.m. Room B2 101
Interested in starting to use Turn It In in your Winter 2019 courses? Drop in to try it out in D2L, with support from Learning Technology Specialists Alana Callan.
For more information about using Turn It In, see the Turn It In page of the LDS Team website.
Can't make these dates? See the "Get It Together" dates for the first week in January (below) for your next opportunity to drop in for support.

Teaching & Learning Boot Camp
At this interactive session, you'll learn some teaching tips for the first days and weeks of class. We'll discuss how to:
       Set positive expectations for learning

       Promote engagement through classroom management

       Plan and deliver effective and engaging lessons

       Get started with D2L
Although this session is targeted to new faculty, all are welcome.
Sutherland Campus: Thursday, January 3rd, 10:00 a.m. – 12:00 p.m. Room D1 110
Frost Campus: Friday, January 4th, 10:00 a.m. – 12:00 p.m. Room 103

"Get It Together" Session
New and returning faculty are invited to drop in to get your questions answered and meet colleagues who can help with D2L, Turn It In, teaching & learning, assessment, accessible learning materials, library services, etc.
Frost Campus: Friday, January 4th, 1:00 – 4:00 p.m. in the Learning Commons
Sutherland Campus: Thursday, January 3rd, 9:00 a.m. – 12:00 p.m. & 1:00 – 4:00 p.m. in the Learning Resource Centre (LRC)
College Departments
Records: Final Grades
Here's all the information you need (originally sent via Communications email) to get your final grades input into Evolve:
The Grade Rosters for Fall 2018 classes ending December 14, 2018 are now available in your Faculty Centre. The instructions for grade entry are available here. You are also encouraged to review this short YouTube video that outlines the process:
Grades are due by noon on Tuesday, December 18th, 2018.  If you have any questions please contact Marg McGee at mar.mcgeemarg.mcgee@flemingcollege.ca or ext. 13510 or Shelley Rowan at shelley.rowan@flemingcollege.ca or ext. 1512.
Policies & Procedures
College Policies & Procedures Page
As we prepare for the beginning of another semester, if there's a policy or procedure you're looking for, here's where to look: https://department.flemingcollege.ca/hr/working-at-fleming/policies-and-procedures/
Have questions about a policy or procedure, or want more information on it? Let us know, and we'll feature it in an upcoming issue of The Teaching Hub!
Services for Students
Good2Talk
As the semester ends and students are heading off campus for a few weeks, it might be a good time to remind them that Good2Talk is a free, confidential helpline providing professional counselling and information and referrals for mental health, addictions and well-being to post-secondary students in Ontario, 24/7/365. Students can call 1-866-925-5454 for support, if needed over the holidays.
 Professional Development
What Are You Reading?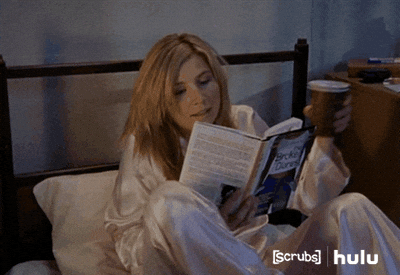 Our Professional Learning section has brought you 15 weeks of suggestions for what you might choose to pursue in your own professional learning. And now we ask, what are you reading? What would you recommend that another educator read? What has inspired you this fall, or what are you looking forward to reading over the holidays? Let us know, and we'd be happy to share your recommendations over the winter semester.
Information
Visit the LDS Team website, give us a call at extension 1216, follow us on Twitter @FlemingLDS, or send us an email: LDSTeam@flemingcollege.ca. We would love to hear from you!