In this, the penultimate week of the semester (because, really, how often do you get to use that word?), the Teaching Hub brings you some thoughts on student self-assessment, a study tool for students, some helpful tips on campus services, and something new to listen to!
 Engaging Teaching
Student Self-Assessment & Student Feedback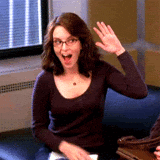 Student self-assessment is an important critical thinking skill to develop; plus, it provides important feedback for you and learners (and it's a great way to align to some of the Essential Employability Skills!). The Foundation for Critical Thinking provides ideas for self-assessments for writing, listening, and speaking. We think the active listening assessments are particularly helpful, because it's a skill that we sometimes take for granted! Check them out and let us know what you think.
In lieu of the college faculty/course evaluations, you might consider asking your students for some feedback on your course in an informal way. Consider a "Stop-Start-Continue" format to make it easy for students, and helpful for you! Do you solicit feedback from your students in another way? Let us know; we would be happy to share your feedback tools with other faculty in a future Teaching Hub.
eCampus Ontario SXD Lab Ambassadors: A (Paid) Opportunity For Your Students
The eCampusOntario SXD Lab is looking for twelve energetic and curious students to help us better understand the learner's journey and be a part of a movement to promote a culture of student-led innovation across Ontario. This is a paid opportunity and we are rigging up an open badging system to recognize the skills acquired by SXD Lab students through their involvement.
If you have any students you think might be appropriate, check out the details
Application Deadline: Dec 10, 2018.
 Learning Technology
D2L Thing of the Week: Class Progress
Speaking of student self-assessment, students can access feedback, rubrics, comments and grades through the Class Progress tool in D2L.
They are also able to stay on top of their own progression through the course including accessing course content, submitting assignments, viewing grades, etc.
Non-D2L Thing of the Week: StudyBlue
There was the old way to make flashcards: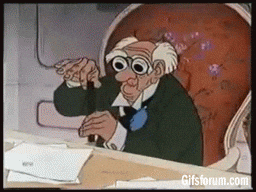 But things have changed. With the end of semester looming, students are getting ready for final tests and exams. Why not encourage them to make their own digital flashcards? It's easy to do using an online tool like StudyBlue.
And once they've made their flashcards, they can use them to study in a variety of ways, with self-quizzing, review sheets, and more. All for free! (And there is a paid version that gives them access to millions of crowd-sourced study materials – some of them created by students right here at Fleming.)
College Departments
Multimedia Services
Did you know that our IT Department has produced training videos to help you figure out the multimedia configuration in each of your classrooms? To access the videos, starring Steve Higgs of the ITS help desk, and look up the set-up in your own classroom, check out the Multimedia Services webpage.
Check out this sample video, which looks specifically at the "Smart Rooms" at the Sutherland Campus:
For all of your questions, contact itsupport@flemingcollege.ca, or stop by the help desk at Frost or Sutherland.
Policies & Procedures
Academic Issue Resolution
At this point in the semester, with stress levels high, students may be coming to you with concerns that need to be addressed. But how? To help them with making that decision, you can refer them to the Academic Issues Resolution webpage, which can be accessed from the "Resources" tab of the myCampus portal. 
This resource will help students to decide which course of action, if any, is appropriate to deal with their issue, and includes links to other important resources that might be needed as well.
Services for Students
Free Markets
As the holiday season approaches, you may find you have items at home you no longer have use for, and students may find themselves in need of those items. Enter Fleming's free markets!
The free market is a place on campus for the whole Fleming community to exchange goods at no charge. It's like a local shopping experience, but it's totally free. You can donate something, like an item of clothing, to the free market and add it to the collection, then others can "shop" through the market and choose what they need. Give what you can, take what you need! Make sure you check it out. At Sutherland it's in the cafeteria near the SAC offices, and at Frost it's in the upper cafeteria (across from Student Services).
 Professional Development
Waterloo Assessment Institute
Waterloo's Centre for Teaching Excellence is offering  a two-day design retreat on April 11 and 12, 2019 for individual instructors who wish to revise an assignment, or instructional teams of 3-4 people who wish to integrate an assignment or assignments in different courses within a term or across terms. For information on the institute, including rationale, and the model that will be used, please see the Waterloo Assessment Institute website.
Questions? Contact tholmes@uwaterloo.ca
Online applications are due December 14, 2018.
Gettin' Air with Terry Greene
Join eCampusOntario Program Manager (and LDS Team member – on secondment) Terry Greene as he and his guests get some air time to discuss technology-enabled and open learning practices in Ontario Post-Secondary Education. You may recognize some of the names featured in the various 30-minute(ish) episodes of radio, including our own Jodie Black. Check out the episodes, let us know what you think, and then get in touch with Terry with your own ideas for a future episode!
Information
Visit the LDS Team website, give us a call at extension 1216, follow us on Twitter @FlemingLDS, or send us an email: LDSTeam@flemingcollege.ca. We would love to hear from you!