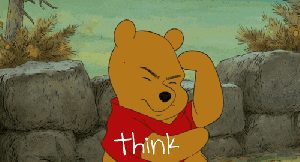 This week's edition features an article from Faculty Focus about transparency in teaching, which includes metacognition, or thinking about thinking. Hopefully it will give you something to think about in terms of your own teaching, along with a few other important dates and ideas!
 Engaging Teaching
The Power of Transparency in Your Teaching
In this article from Faculty Focus, the author describes her journey toward increased transparency in her classes, starting with metacognition: "One aspect of transparency is making obvious the intellectual practices involved in completing and evaluating a learning task." As the author notes, this is more easily said than done, but the article details her process, from planning through to reflection, and what she would do differently next time (or, the Reflective Practice cycle).
For more on how she succeeded in teaching a new set of skills in a new format to a new set of students, read the full article, here.
For more on transparency and problem-centered learning, see the Peer Review issue referenced in the article.
 Learning Technology
D2L Thing of the Week: Setting Up Release Conditions
Now that you know what Release Conditions are, take a look at these Best Practices for setting them up in your course.
Non-D2L Thing of the Week: Quizlet
Looking for an alternative to Kahoot? Then you may want to check out Quizlet Live.
To find out more, check out this short video:
College Departments
Academic Operations: Winter Course Outline Due Date
The Academic Operations website contains helpful information on using the Course Outline System as well as upcoming due dates for course outlines to be completed.
For the Winter 2019 semester, the due date for course outline completion is fast approaching: Monday, December 3rd.
Policies & Procedures
Quality Assurance

Did you know that there are policies that regulate Quality Assurance practices here at Fleming?
The Quality Assurance policy addresses the regular quality audits to which all Ontario colleges are subject, while our Program Quality Assurance policy and its related procedures, available on the College Policies & Procedures page of the HR website, look at college-specific processes such as Program & Curriculum Review.
Services for Students
Enactus
Enactus is an international non-profit organization dedicated to inspiring students to improve the world through entrepreneurial action. They provide a platform for teams of outstanding college and university students to create community development projects that put people's own ingenuity and talents at the centre of improving their livelihoods. Guided by educators and supported by business leaders, students take the kind of entrepreneurial approach that empowers people to be a part of their own success. The goal of Enactus is to transform both the lives of the people they serve, and in turn, the lives of participating students as they develop into more effective, values-driven leaders.
Did you know that Enactus is active right here at Fleming?  Learn more here: http://flemingsac.ca/enactus/
 Professional Development
Group Work Brown Bag Lunch & Drop-In (Frost Campus)
On Thursday, November 22nd from 12:00 – 1:00 in Room 211 Dean Brett Goodwin will be hosting a brown bag lunch discussion on group work. All are welcome to join in the conversation.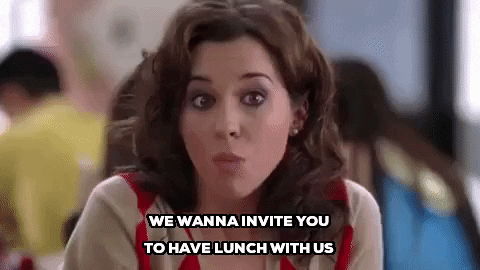 The LDS Team will be following up with a Group Work Drop-In Session on Thursday, November 29th from 12:00 – 1:00 in Room 253A. Drop in with your questions, or to chat about resources and ideas with us and your colleagues.
Have questions that can't wait? Let us know; we're happy to help!
Information
Visit the LDS Team website, give us a call at extension 1216, follow us on Twitter @FlemingLDS, or send us an email: LDSTeam@flemingcollege.ca. We would love to hear from you!