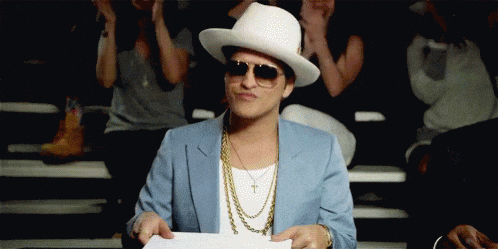 Believe it or not, we're already into double digits when it comes to this semester — it's Week 10! However you feel about this fact, we hope this week's Teaching Hub will give you some helpful tips for heading into the final stretch of this fall semester.
 Engaging Teaching
How do you know it's UDL?
Universal Design for Learning (UDL) is an approach to designing accessible and engaging
curriculum experiences. But, how do you know it's UDL? A group from the Universal Design for Learning Implementation Research Network (say that 3 times fast) created this reporting criteria for UDL to help tackle that problem. If you're exploring UDL try the UDL on Campus website for some higher ed specific resources and ideas.
 Learning Technology
D2L Thing of the Week: Checklists
D2L's Checklist tool is a great resource to create lists of tasks for your students to complete, or to guide them through the content of the course. The Checklist tool can be found under the Resources tab in D2L. Instructors can create a checklist for students to use to check off tasks when done. This function could also be used to map out weekly to-do lists of content to review, or as a one-stop-shop for all assignment due dates in a course.
If you need instructions on using Checklists in your course, consult the LDS Team website here to access instructions, a video, and a reference guide on incorporating checklists into your D2L course page, or contact the LDS Team's Learning Technologists for best practices and help using checklists in your course design.
Non-D2L Thing of the Week: Accessibility at a Glance Videos
Microsoft has some cool tools that can help you "learn how to create an inclusive digital experience for people with disabilities". You can check out this video playlist called Accessibility at a Glance for ideas on using Microsoft narrator, audio descriptions, text alternatives and more. Looking for information on accessibility in Microsoft Office? This accessibility training has video and text resources for improving the accessibility in Outlook, Word, Excel and Powerpoint.
College Departments
IT Service Desk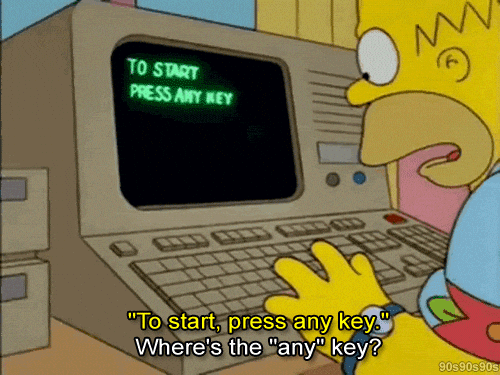 Can't get your laptop to connect to the college wifi? Is your office desktop giving you trouble? No question is too small or too large for the highly capable staff at the IT Service Desk!
The Service Desk is available to help all staff and students with their IT needs.  Walk-up service is available at:
Frost Campus – FR 340
Sutherland Campus – C2 102
You can also easily reach them by sending your question or problem to itsupport@flemingcollege.ca. 
Policies & Procedures
Appropriate Use Policy
Did you know that everyone who has a Fleming College IT Network user account (whether they are students or staff), must follow the Appropriate Use Policy? This policy outlines the underlying principles and rules that govern the use of Fleming College's Information and Communication Technology (ICT).
Fleming is committed to ensuring a working and learning environment in which all ICT users have the responsibility to respect the physical and emotional well-being, and the sense of personal worth and dignity of others in the college community, as well as promoting the responsible and ethical use of college resources.
You can learn more about this policy here.
Services for Students
Diversity Department
In Fleming's ongoing support of LGBTQ+ students, two new initiatives from the Department of Diversity started in 2018:
Gender Journeys is a transgender support group facilitated by Canadian Mental Health Association employees, run out of the counselling office.  Students can register at counselling, and groups are once a month. Students who are looking to support a trans friend/family member are also able request a meeting with the facilitators.
LGBTQ+ Mentorship is a peer-to-peer professional development group for students.  After completing training, students are able to run events, lead education, and provide support for LGBTQ+ students.  LGBTQ+ Mentorship is CCR eligible.
For more information on either of these initiatives, email studentexperience@flemingcollege.ca.
 Professional Development
Evidence-Based Instruction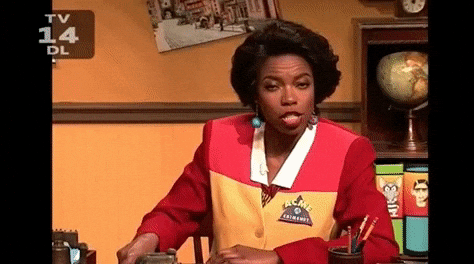 We've (hopefully) given you lots of ideas for engaging the learners in your classroom through The Teaching Hub. But how do you know which tools to try, which activities are most appropriate for your students and your subject matter? Wise Instructional Choices in an Evidence-driven Era provides a navigational guide to help you get started in answering these questions.
This article is part of a series entitled "Thriving in Academe" from The National Education Association.
Have you read this article, or any article of interest and want to chat further about them? Let us know! We would love to be part of the conversation!
Information
Visit the LDS Team website, give us a call at extension 1216, follow us on Twitter @FlemingLDS, or send us an email: LDSTeam@flemingcollege.ca. We would love to hear from you!