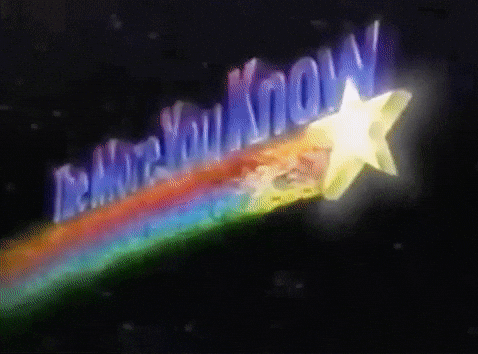 This week's edition of The Teaching Hub contains what we hope will be some new, useful tips for helping students to be successful in your classes!
 Engaging Teaching
Asking Students What Makes a Good Teacher
This article (from Inside Higher Ed), What Students Say is Good Teaching, shares the perspectives of five undergraduate students on something they saw a professor do that was unique, and worked for them. As the author points out, "students experience numerous teachers and a lot of instruction, some good and some bad. They are a source of valuable information about what constitutes good practice." More importantly, they are experts on what works for them.
Have you considered asking your students for feedback? It doesn't have to be as formal as a once-a-semester survey, and can take many forms. Try a simple "Stop-Start-Continue" at the end of class: Ask them to write down (anonymously) one thing they'd like you to stop doing, one thing they'd like you to start doing, and one thing they'd like you to continue doing in class. Yes, you might get some unreasonable requests, but you are also likely to read some simple ideas your students have for improving your class, ideas they might not otherwise share with you!
Have you received useful teaching tips from your students? Tell us about it! Do you have another idea you've tried for getting student feedback? Are you interested in writing a blurb about it for a future edition of The Teaching Hub? Let us know. We'd love to help you share your experiences with others!
 Learning Technology
D2L Thing of the Week: News Tool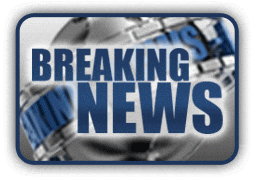 The News Tool in D2L can be so much more than just a way to make announcements.
Provide your students with a weekly check-in, and you'll soon discover that you are also helping to build their confidence to independently stay on top of what's going on in your course. Create a weekly template that works for you, then stick to it. Students will quickly learn that they can get the information they need, when they need it, and that can mean fewer one-off emails to you!
Check out our tip sheet for help getting started.

Non-D2L Thing of the Week: Closed Captioning YouTube Videos
Closed captioning YouTube videos is a simple way to improve accessibility.
Showing YouTube videos that you didn't make? Press the CC button to turn on the closed captions (just a warning: not all captions are created equal).
Creating your own YouTube videos? Your next step is to make sure they are both accessible and easy to watch in any scenario (i.e. without sound), by adding closed captions. Here's a tip sheet, created by Carmen Gelette from our library, on how to edit YouTube's auto-captions, which (as her quiz demonstrates) are not always accurate!
College Departments
Library Core Skills Module + Workshops
Our Library Core Skills Module in D2L offers a foundation in library skills for students. Students can self-register, and work through 6 units of embedded content and quizzes on topics such as
        

using library resources,

        

effective search strategies,

        

finding articles,

        

evaluating sources of information, and

        

using citation guides.  
Students who complete the quizzes with 70% or higher will receive a certificate that can be used as proof of completion (Note: this module is separate from the Avoiding Plagiarism module in D2L).  Both may be assigned to students as homework, and you are welcome to book a library workshop as a follow-up.
In-Class Library Workshops
The Library is now taking bookings for all in-class library workshops on any topic.  With this popular service, Library staff will provide a customized Library Skills / Information Literacy workshop for your students during class time. Book now to secure your preferred time slot.
Policies & Procedures
Student Rights & Responsibilities
The Student Rights & Responsibilities policy governs student rights and responsibilities on all campuses, residences, and at all College-sponsored activities off-campus, including activities sponsored by the student governments. Students are strongly encouraged to become familiar with their rights and responsibilities as outlined in this policy. As faculty members, it is our responsibility to alert students to this policy and the expectations set out therein. To review Fleming's Student Rights and Responsibilities Policy please visit their website.
Services for Students
Information Literacy Certificate Workshops
The Sutherland Library is once again delivering these popular hands-on workshops. For Fall term, we are offering many popular topics, including:
Avoiding Plagiarism

APA Citations

Finding Articles in the Databases

Evaluating Sources

Presentation Skills
If students attend 5 or more workshops, they will receive the Information Literacy Certificate, which goes on their Co-Curricular Record.  Students may take more than one term to complete the 5 workshops. Registration is available through the myCampus portal.
 Professional Development
Using Lynda.com in Teaching
Lynda.com is a vast online library of high quality video-based courses covering anything from photography to programming, and from getting through interviews to core business skills. All of the videos are written and presented by industry and subject experts. As a student or staff member at Fleming College, you have unlimited access to the entire Lynda.com video library, including tutorial exercises and practice environments.
Did you know that in addition to being a great resource for your own professional learning,  Lynda.com can be used in your teaching?
Playlists

allow you to curate and share Lynda.com content with your students. With playlists, you can create a custom group of training videos for your teaching needs.

Upon completing Lynda.com courses, students are issued digital

certificates of completion

. These certificates can be included as evidence in their portfolios or their LinkedIn profiles.

Videos can be

embedded in your D2L courses

.
On the LDS Team website you will find a range of information about Lynda.com, including different ways to connect to the resources and the latest news as it becomes available. For help getting started, contact us!
Information
Have questions for us? Let us know!
Visit the LDS Team website, give us a call at extension 1216, follow us on Twitter @FlemingLDS, or send us an email: LDSTeam@flemingcollege.ca. We would love to hear from you!