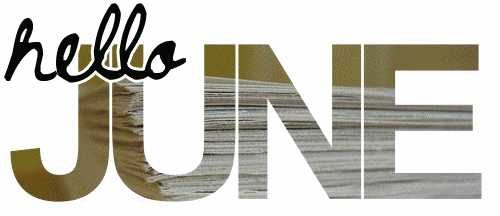 Engaging Teaching
Five Way to Promote a More Inclusive Classroom
"Integration and involvement are key ingredients for increasing student retention and promoting success. The type of classroom climate we seek to create and the teaching techniques we use can produce an environment that either supports or impedes our diverse students." ~ Kathleen Gabriel
In Five Ways to Promote a More Inclusive Classroom from Faculty Focus, Kathleen F. Gabriel lists five ways we can create more inclusive classrooms:
Promote a positive classroom climate;

Embrace students' diversity;

Increase our own cultural competence;

Encourage student interactions; and

Foster a community of learners.
Check out the article for more details, and let us know what you think. What strategies have you tried for creating a more inclusive classroom for your students?
For more information, you can also check out the resources on our LDS Team website.
 Learning Technology
D2L Thing of the Week: How-to-D2L for Students
Do you have students that are struggling to acclimatize to the D2L environment?
Remember that there is help tailored specifically for students, always available underneath the "Help and Information" sidebar in their course pages. One of the best ones is imaginatively named, "How to D2L for Students."

Non-D2L Thing of the Week: TextHelp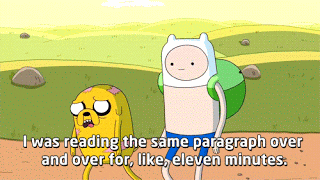 Do your students want to listen to their readings, or get an earful of PowerPoint slides? TextHelp can, well, help with text. Found on each student computer, TextHelp has many tools, like text-to-speech, that can help your students decode, understand, and engage with text. From the start menu, students can find TextHelp in the AES folder.
Want to learn more about TextHelp? Check out their website, or watch the videos about how TextHelp can help with studying, reading, writing, or revisions.
College Departments
International Student Services
International Student Services supports the integration of over 2,000 culturally diverse students each year. They offer training programs to help Fleming faculty & support staff build cultural competency. For their upcoming workshop offering, see the "Professional Learning" section below. Their other available sessions include "Academic Integrity & International Students" and "Cultural Competency for Educators." Future dates will be published in the PD calendar and Communications emails. For more information, you can visit the International Student Services website, send them an email, or call extension 1044.
Looking for International Student Services? They've moved to Portable #1 for the summer. Stay tuned for their final, post-renovation location!
Policies & Procedures
Academic Integrity
Students are starting to work on major assignments by this point in the semester, so it's a great time to remind ourselves, and especially our students, just what academic integrity and plagiarism mean.
Fleming's Academic Integrity Policy defines Academic Integrity as "honouring an ethical and moral code regarding the honest creation of an individual's own work and the acknowledgement of contributions from others to that work." Breaking down that definition for students, and being explicit in how it applies to your assignments when you assign them is good practice in helping students overcome possible issues before they happen.
Fleming's library offers an "Avoiding Plagiarism" course for which students can self-register in D2L.
The Library is currently engaged in a project to review options available to assist with both preventative and remedial assistance around academic integrity issues. Have your say and participate in our survey: Click here to take the survey
The Academic Integrity policy, along with its associated procedure and form, are available on the 'Resources" tab in the myCampus portal for quick and easy access.
Services for Students
"English for Everyone" English Support Group

Dates:
Wednesdays from 1:00 – 2:00 p.m. and 2:00 – 3:00 p.m.
Thursdays from 10:00 – 11:00 a.m. and 11:00 a.m. – 12:00 p.m.
Location: Sutherland D1129.7
Improve your communication skills: speaking, reading and writing. Get help with citations, sentence structure, and much more. Make new friends!
For more information, please email international@flemingcollege.ca
 Professional Development
Teaching English Language Learners Effectively
June 11th, 10:00 – 11:30 a.m.
Sutherland Campus (Room TBA)
Register on Evolve (Course Number: TELL, Session #: 0118) or email pd@flemingcollege.ca

English language learners face a unique set of obstacles. In this workshop, we will explore these challenges, and then look at some strategies for  maximizing student learning outcomes. You will receive tips on classroom management, content delivery, and assessment, enabling you to support these learners throughout the learning process.
Information
Visit the LDS Team website, give us a call at extension 1216, follow us on Twitter @FlemingLDS, or send us an email: LDSTeam@flemingcollege.ca!