Maybe it's just us, but May seems to have flown by, and this week marks its end. This edition of The Teaching Hub celebrates not just the end of May, but the deserving winners of the Fleming Awards as well. It also has the usual helpful tips, and some upcoming PD opportunities you can attend.
 Engaging Teaching
The Fleming Awards
Congratulations to this year's recipients of the Fleming Awards on your well-deserved recognition (originally sent via Communications email)!
The Charles E. Pascal Award for Excellence in Teaching — Shauna Longmuir
Shauna is a faculty member in the School of Law and Justice Studies. One of the most noteworthy comments from one of Shauna's two nominations cited that "Shauna's commitment to my learning and success is so empowering that I have raised my own standards because of a developed belief in myself."
The Vice-President Academic's Contract Faculty Award for Excellence in Teaching — Gwen Bennett
Gwen is a faculty member in the School of Health & Wellness whose commitment was described as being evidenced, in part, by the constant long line-ups to speak with her after class. "She will do this on a daily basis without complaint because she is so passionate about helping her students become 'top-of-the-line' professionals."
The Leadership Award — Melissa McQuaid
Melissa is a Counsellor from Counselling & Accessibility Services (Frost Campus). Of note from Melissa's nomination: "Melissa's significant leadership success is due in part to the combination of professional experience, knowledge, dedication, sense of fun, respect, acceptance, and hope she brings to every endeavor and thus, makes working with her a deeply satisfying experience."
The President's Recognition Award for Support Staff — Kevin Rabjohn
Kevin is a Geomatics System Technologist from the Frost Campus who received a total of 5 nominations, one of whom described "I personally approach Kevin for a multitude of reasons, and he always has resources available to help, and if he does not he directs us to the right place. He always provides positive feedback and it seems that this is not simply a 'workplace' for him, but a way of life."
The Teamwork Award — All Fleming Faculty
All full-time, partial load and part-time Fleming faculty at all campuses were nominated for the Teamwork Award.  An excerpt from the nomination indicated that "Fleming College should take pride in the dedication and professionalism of all faculty. It was through this dedication and professionalism that the college as a whole was able to meet all of its strategic priorities but in particular, it met the needs and challenges of our most important constituents, our students."
NOTE: The faculty awards will be presented at convocation, while the remaining awards will be given out at the June all-staff meetings.
 Learning Technology
D2L Thing of the Week: Class Progress
Class Progress can be a really helpful feature for both faculty and students to help track progress through a course. For faculty, the Class Progress tool measures students' overall engagement and interaction with course content, and prepares progress reports. Students can use the feature to keep track of all of their course-specific assignments and feedback.
Class Progress tracks the following indicators:
Grades

Objectives

Content

Discussions

Dropbox Folders

Quizzes

Checklist

Surveys

Login History
Learn more with our tip sheet!
Non-D2L Thing of the Week: A/V Training Videos
Most of us can muddle our way through getting a PowerPoint up on the screen, and on good days, we can even show a video (with volume!). But have you ever taught in one of our smart classrooms and wished that you really knew how to take advantage of all that the technology has to offer? Look no further than this quick and painless how-to video from our very own Steve Higgs:
College Departments
Human Resources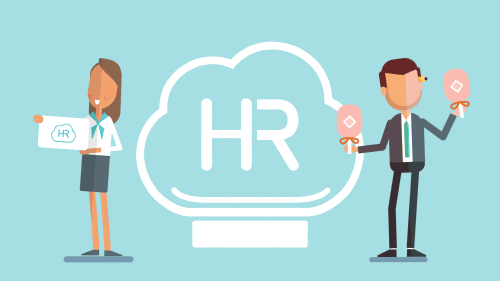 Our Human Resources Department website contains a wealth of helpful information for all Fleming employees. Specifically, if you're looking for a policy or procedure (such as the one featured this week, below), they've got a page for that. If you're a new employee and are looking for information, they've got a page for that. Or if you're looking for information about upcoming PD opportunities (like the ones highlighted in our Professional Learning section this week), they've also got a page for that. For all this and more, check out the Human Resources Department website.
Policies & Procedures
Grading & Academic Standing Policy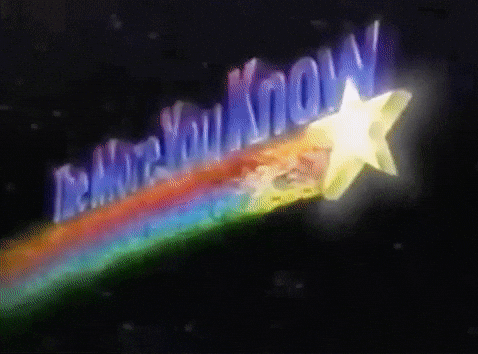 Grade Deferred? Incomplete? Aegrotat? Ever heard these terms bandied about, and wondered what they actually mean?
Fleming's almost-one-year old Grading & Academic Standing Policy and its associated Grading Administration and Academic Standing Procedures outline the general principles of grade designation here at Fleming, and identify how grading decisions can affect the status of all credit and non-credit students of Fleming College.
Services for Students
Student Life Tab
In addition to the snazzy logos, the Student Life tab of the myCampus portal also has links to the wide array of services and supports available for Fleming students. So, next time you're looking to refer a student to a resource, look no further than the Student Life tab! You can your students can easily access it from the portal home page — it's the third tab across the top.
 Professional Development
Lunch & Learn: Accessibility and Universal Design for Learning (UDL)
Thursday, May 31st, 12:00 – 2:00 p.m.
Sutherland Room B3 330
Drop In — no registration required
Bring your lunch and join us! The Academic Accessibility Working Group is hosting an informal lunch and learn about accessibility and Universal Design for Learning (UDL). The focus will be sharing some conference take-aways from the Annual Accessibility Conference at the University of Guelph and the Universal Design for Learning Implementation Research Network Summit. We'll also have an open forum for anyone who wants to share their own learning or questions with the group.
Contact Jodie Black at jodie.black@flemingcollege.ca if you have any questions.
International Student Services PD Sessions
Cultural Competency for Educators
Monday, May 28th, 1:00 – 3:00 p.m.
Sutherland room B3 155
This 2-hour session is designed specifically for Fleming faculty and addresses the cultural diversity found in Fleming classrooms. Building cultural competency begins with increasing our awareness of our own cultural values through self-reflection. Then building on Universal Design for Learning principles, faculty will learn how to remove barriers and create inclusive classrooms where diverse students can be successful. This session includes concrete classroom management content and case study discussion of common challenges. Presented by Debbie Harrison and Amanda Gray
Register on Evolve (Course Number: CCE, Session #: 0118) or email pd@flemingcollege.ca
Teaching English Language Learners Effectively
Registration details coming soon
English language learners face a unique set of obstacles. In this workshop, we will explore these challenges, and then look at some strategies for  maximizing student learning outcomes. You will receive tips on classroom management, content delivery, and assessment, enabling you to support these learners throughout the learning process.

Open Education Mini-MOOC
Making Sense of Open Education will run from June 1 – 15 with short daily lessons and activities at an introductory level. Topics will include open educational resources (OER), open educational practices (OEP), copyright and the Creative Commons licenses, and open tools for adaptation. A variety of experienced open educators will participate and support learning and sharing opportunities throughout the mini-course. Ontarians, Canadians, and global participants are all welcome to join in this open learning experience.
Led by Doctoral Candidate and eCampusOntario Program Manager, Jenni Hayman, the purpose of the course is to increase awareness and use of OER as part of post-secondary teaching and learning. The Twitter hashtag for the course will be #MakingSense18
Questions? Please contact Jenni via email: jhayman@ecampusontario.ca
Registration is open at the following link: https://bit.ly/2EV3FHV
Information
Visit the LDS Team website, give us a call at extension 1216, follow us on Twitter @FlemingLDS, or send us an email: LDSTeam@flemingcollege.ca!