Welcome to Intersession, known this year as either Week 16 or Week 0, depending on which head space you're currently in. This week's edition of The Teaching Hub includes
reflections from our new VPA,

a focus on D2L,

some new Work Integrated Learning modules for students,

a reminder about final grades and college policies/procedures,

the video-streaming service offered by our libraries, and

an updated list of what's happening this week to help you get rolling into the Spring semester. Engaging Teaching
Greetings from VPA Tom Weegar
ICYMI, our new VPA, Tom Weegar, published his first newsletter last week in which he reflects on his first three weeks at Fleming and shares some of his ideas on moving forward. Check it out here: https://department.flemingcollege.ca/vpa/academic-newsletter/greetings-from-the-vice-president-academic/
 Learning Technology
D2L Things of the Week: Daylight User Interface + Rolling Over Course Content
Introducing Daylight
D2L's new user interface, Daylight, is coming this Thursday, May 3rd. For a preview of the changes (which are mostly an updated look), check out this presentation.
And don't forget that we now have access to Brightspace (D2L)'s subscription training service. To register, follow the instructions on our D2L page of the LDS website, or download the instructions. You can also join us at our "Get It Together" sessions on May 3rd and 4th (see the "Professional Learning" section below for more information).
Getting Course Shells Ready for Spring 2018
The Spring 2018 course shells are ready for faculty access in D2L. Faculty are encouraged to get their courses ready prior to the semester in the following ways:
All D2L help and tip sheets are located on the D2L homepage.
Non-D2L Thing of the Week: Work Integrated Learning Modules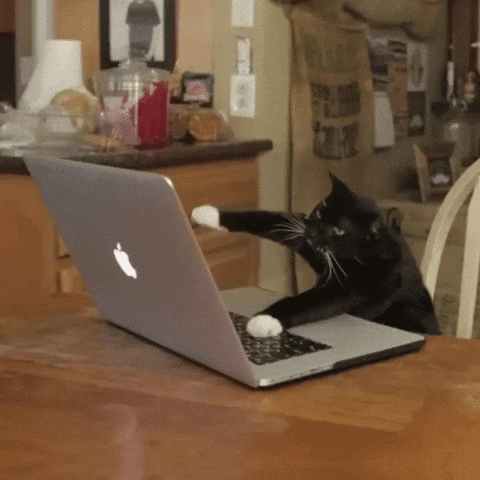 Does your program include a Work Integrated Learning (WIL) opportunity for your students? Do you wish you had more time to prepare them for their WIL experience?
Niagara College's Centre for Academic Excellence has published a set of 31 open access, learner-centred modules to support Work Integrated Learning preparedness among post-secondary students. The modules "are grounded in The Higher Education Quality Council of Ontario's (HEQCO) A Practical Guide for Work Integrated Learning and represent over 35 hours of rich content that can be used by faculty, career-services staff, and employers to support student learning in applied and work-integrated settings.  The modules, licensed under the Creative Commons (CC BY NC 4.0), may be packaged together to create an online course, substantial units of a course, or to supplement WIL experiences within other courses."
The modules cover topics such as job search skills, interview skills, professional expectations and competencies, interpersonal skills, and research and business communication skills.
To access these modules, go to https://www.niagaracollege.ca/cae/wil/
College Departments
Records — Final Grades
Here's all the information you need (originally sent via Communications email) to get your final grades input to Evolve:
The Grade Rosters for Winter 2018 classes ending April 27, 2018 are now available in your Faculty Centre. The instructions for grade entry are available here. You are also encouraged to review this short YouTube video that outlines the process:
Grades are due by noon on Tuesday, May 1, 2018.  If you have any questions please contact Stacie Goheen at stacie.goheen@flemingcollege.ca or ext. 1397 or Shelley Rowan at shelley.rowan@flemingcollege.ca or ext. 1512.
Policies & Procedures
College Policies & Procedures Webpage
As we prepare for the beginning of another semester, if there's a policy or procedure you're looking for, here's where to look: https://department.flemingcollege.ca/hr/working-at-fleming/policies-and-procedures/
Have questions about a policy or procedure, or want more information on it? Let us know, and we'll feature it in an upcoming issue of The Teaching Hub!
Services for Students
Library Video Streaming Services for the Classroom
As you're planning coursework for the spring semester, the Library would like to remind you that we have a number of streaming video services which host quality educational and documentary films. All of the films in these databases are copyright friendly for classroom screenings, and can be made accessible via closed captioning. Students can watch and re-watch films from home using their Library login.
Content differs on each of our providers. Whether you're looking for programming on Canadian current events, Indigenous issues, instructional materials in healthcare, counselling theories, documentaries on environmental issues, or tutorials on how to use computer software, material is offered for almost every program. You can check out our Video Streaming Guide on the Library website for more information on what each database has to offer.
For a more in-depth orientation of our Streaming Video databases, or if you need help finding the right video to complement your coursework, contact Shannon Hayes in the Library at ext. 1176 or shannon.hayes@flemingcollege.ca.
 Professional Development
Rethinking Assessment & Feedback
May 3rd, 9:30 a.m. – 12:00 p.m.
Sutherland Room B3 101
In this session, we'll start with a needs assessment of participants, then break into groups (including a computer lab group working on D2L tools). We'll discuss quality assessment practices including alignment, formative and summative assessment, providing effective feedback, supporting students with self-assessment and goal-setting, and using assessment information to make instructional decisions. Bring a course outline or assessment with you that you'd like to revise.
To register, please click here.
"Get It Together"
May 3rd, 9:00 a.m. – 12:00 p.m. and 1:00 – 4:00 p.m.
May 4th, 9:00 a.m. – 12:00 p.m.
Sutherland LRC
As we prepare for the start of the Spring semester, drop in for support with navigating the new D2L "Daylight" user interface (coming May 3rd), get answers to your questions about teaching & learning and assessment, and/or help from other college resources like the Library, copyright, Tutoring & Academic Skills, and accessible learning materials.
D2L Support — new "Daylight" User Interface
May 4th, 9:00 – 12:00 and 1:00 – 4:00 p.m.
Frost Learning Commons
Alana Callan will be available in the Learning Commons to help you with questions about the new "Daylight" user interface, and to help you access the new subscription training services (see the "D2L Items of the Week" section, above, for more information).
Course Design Spring Cohort — It's Not Too Late to Sign Up!
The LDS Team will be running a Course Design Cohort to support faculty doing course (re)design during the front half of the Spring semester. We will meet weekly on Mondays (May 7, 14, & 28, & June 4, 11 & 18) from 10:00 a.m. – 12:00 p.m. and assist faculty members with the course design process, provide community support, and help make the most of development time.
Anyone can sign up for this cohort, and it will be available (one way or another) at all campuses.  
Please go to the LDS Team website to sign up: https://department.flemingcollege.ca/lds/professionallearning/course-design-cohort
If you have questions, please let us know.
Information
Visit the LDS Team website, give us a call at extension 1216, follow us on Twitter @FlemingLDS, or send us an email: LDSTeam@flemingcollege.ca!