Much like this winter, this semester seemed to drag on… or maybe it flew by for you, with seemingly not enough hours in the day; either way, it's over this week! We made it!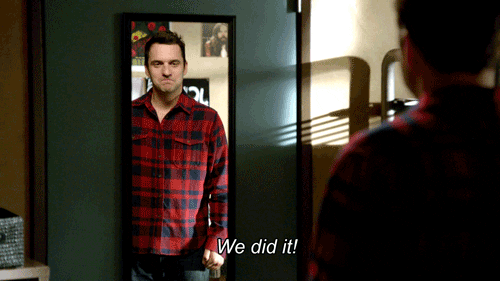 And now it's time to turn our attention to all the end-of-semester activities we need to complete, like marking. This week's Teaching Hub includes some thoughts about possible alternatives to marking, as well as some tidbits to get you thinking beyond this semester, including an important change to D2L, and how we can help!
 Engaging Teaching
"How to Ungrade" — Jesse Stommel
The work of teaching shouldn't be reduced to the mechanical act of grading or marking. Our talk of grading shouldn't be reduced to our complaining about the continuing necessity of it. (Jesse Stommel)
At this time of the semester, when many of us find ourselves dealing with piles of student work awaiting grading, it might be tempting to do away with marking altogether. You can read more about the experience of one educator with "ungrading" in How to Ungrade by Jesse Stommel.
Do you use self-reflection, peer assessment, or any of the other ideas Stommel writes about? Are you interested in implementing some of them in your own class(es)? Let us know; we'd love to hear about it, and/or be part of the process.
 Learning Technology
D2L Things of the Week: Brightspace Subscription Training & Daylight User Interface


Brightspace's subscription training service is now available. To register, follow the instructions on our D2L page of the LDS website, or download the instructions.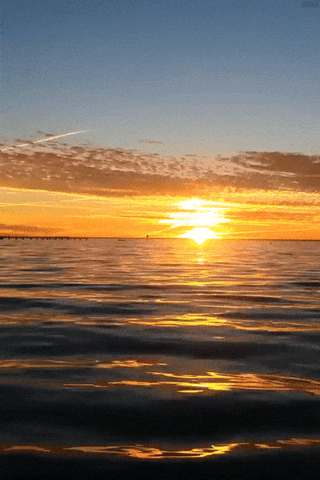 Daylight is Coming!
Daylight is D2L's new user interface, and it's coming May 3rd, so you and your students will experience it at the start of the spring semester. Register for the Subscription Training Service, and you can check out a video that provides you with all of the relevant information on the Daylight User Interface.
For more help with the new interface, join us at our "Get It Together" sessions on May 3rd and 4th (see the "Professional Learning" section below for more information).
Non-D2L Thing of the Week: ZipGrade
We are always on the lookout for new technologies that might make our work as faculty more effective and efficient. Check out ZipGrade–a new approach to multiple-choice testing that turns your smartphone into an optical grading machine (similar to a scantron).
Want to learn more? Go to https://www.zipgrade.com
College Departments
Institutional Research Office
The Institutional Research Office (IRO), formerly known as Fleming Data Research (FDR), falls under the Strategic Planning and Development department, and provides institutional research services to the college community. The IRO provides data and information analysis and management to assist planning, measurement, and evaluation of progress toward Fleming's priorities and goals. The IRO has evolved through numerous iterations since its inception – moving from Primary research activity to a Database Management focus. More recently, the IRO is developing strategic performance measurements and engaged in predictive analytics and big data.
Toward this end, Research Analysts in the IRO collect, analyze, report, and warehouse quantitative and qualitative data concerning the institution's students, programs, services, faculty/staff, curriculum, course offerings, and outcomes.  We rely on the cooperation and collaboration of students, staff, and faculty in order to complete this work and are thankful for the wonderful support provided in our research endeavours from these groups.
Faculty will most recognize us as the office responsible for KPI surveys and Faculty/Course Evaluations, along with other more specific research activities across campus.
The new IRO website was designed to provide user-friendly access to various internal and external reports and data. Our internal reports are presented in an interactive reporting format using Excel pivot tables.  We have run several training sessions on using the pivot tables to access the data users want, and we plan on hosting 2 more training sessions this Spring (details coming soon). These sessions are open to all faculty and staff at the college.
Policies & Procedures
Academic Issue Resolution
Speaking of marking, sometimes students' results aren't what they're hoping for, and they might feel the need to launch a complaint. You can refer them to the Academic Issue Resolution tab on the Academic & Student Advisement website, which helps students decide if and how they can proceed with an academic concern or complaint.
Services for Students
Student Software Requests for Fall 2018
This information was originally sent via Communications email, but as we come to the end of Winter 2018, you might be starting to think about the fall semester, and what software your students will need, so we're including this reminder from Information Technology Services:
ITS is now taking software requests for the Student Software image for Fall 2018. The cut-off date for software requests/submissions this year will be June 15th, 2018. This gives ITS time to build, integrate and deploy the requested components to all multi-use student workstations at the College. To request software updates or new software not currently in the image, submit your request to itsupport@flemingcollege.ca with the subject Fall 2018 Software Request.
 Professional Development
Rethinking Assessment & Feedback
May 3rd, 9:30 a.m. – 12:00 p.m.
Sutherland Room B3 101
In this session, we'll start with a needs assessment of participants, then break into groups (including a computer lab group working on D2L tools). We'll discuss quality assessment practices including alignment, formative and summative assessment, providing effective feedback, supporting students with self-assessment and goal-setting, and using assessment information to make instructional decisions. Bring a course outline or assessment with you that you'd like to revise.
To register, please click here.
"Get It Together"
May 3rd, 9:00 a.m. – 12:00 p.m. and 1:00 – 4:00 p.m.
May 4th, 9:00 a.m. – 12:00 p.m.
Sutherland LRC (note: location has changed to LRC)
As we prepare for the start of the Spring semester, drop in for support with navigating the new D2L "Daylight" user interface (coming May 3rd), get answers to your questions about teaching & learning and assessment, and/or help from other college resources like the Library, copyright, Tutoring & Academic Skills, and accessible learning materials.
D2L Support — new "Daylight" User Interface
May 4th, 9:00 – 12:00 and 1:00 – 4:00 p.m.
Frost Learning Commons
Alana Callan will be available in the Learning Commons to help you with questions about the new "Daylight" user interface, and to help you access the new subscription training services (see the "D2L Items of the Week" section, above, for more information).
Course Design Spring Cohort — It's Not Too Late to Sign Up!
The LDS Team will be running a Course Design Cohort to support faculty doing course (re)design during the front half of the Spring semester. We will meet weekly on Mondays (May 7, 14, & 28, & June 4, 11 & 18) from 10:00 a.m. – 12:00 p.m. and assist faculty members with the course design process, provide community support, and help make the most of development time.
Anyone can sign up for this cohort, and it will be available (one way or another) at all campuses.  
Please go to the LDS Team website to sign up: https://department.flemingcollege.ca/lds/professionallearning/course-design-cohort
If you have questions, please let us know.
Information
Visit the LDS Team website, give us a call at extension 1216, follow us on Twitter @FlemingLDS, or send us an email: LDSTeam@flemingcollege.ca!