Engaging Teaching
Faculty Focus: Activities to Help Students Understand What Constitutes Cheating

As we approach the end of the semester, and many of our students prepare to write final exams or tests, it's an opportune time to have (yet another) discussion with your students about what constitutes cheating. Activities that Promote Cheating Awareness, an article from Faculty Focus, provides some practical ideas for how to facilitate a conversation in your class to ensure students are aware of what cheating means.
Do you use any other strategies to discuss Academic Integrity with your students? Let us know; we'd love to hear what's working for you.
 Learning Technology
D2L Thing of the Week: Gradebook
Final grades are due Tuesday May 1st–and before you can submit final grades, you need to make sure everything is correctly posted in the gradebook. If you need a quick refresher on the ins and outs of the D2L gradebook, follow this link to the "Getting Started with D2L" guide that covers gradebook basics.
Good luck, and happy marking!
Non-D2L Thing of the Week: Breethe
It's week 14. Students are tense. Faculty are tired. Everyone is stressed out. It's not time to learn something new. It's time to breathe.
Walk away from the marking and try the relaxation app called Breethe. After 10 minutes of soothing music, calming imagery, and guided meditation, you will feel ready to take on all that the end of a semester can throw at you!
College Departments
Physical Resources — Construction Updates
In addition to the Communications emails that provide regular construction updates from Physical Resources, did you know that Physical Resources is also on Twitter and Instagram, and they even have their own Youtube channel? You can get sneak peeks into the construction as it's happening, which is especially exciting as the new spaces really start to take shape!
Check out the Physical Resources Construction website for even more information.
Policies & Procedures
Recognition of Academic Excellence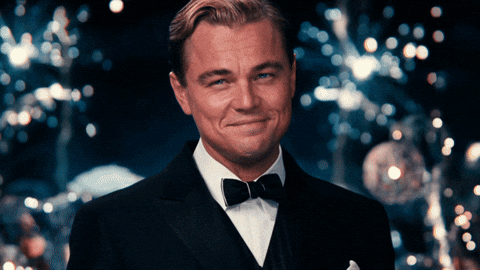 Ever wondered what Fleming does to recognize the academic excellence of our many hard-working students?
Well, there's a policy for that! Fleming's Recognition of Academic Excellence policy and procedure define three different ways the college recognizes student academic success: Students who achieve a semester GPA of 3.60 or greater receive a Letter of Academic Achievement; the President's Honour Roll recognizes the top graduate(s) from each program; and there are also Academic Awards to recognize specific students with a financial award.
Services for Students
First Aid Support Team (F.A.S.T.)
The Fleming College First Aid Support Team (FAST) is a student volunteer group who responds with campus security to First Aid emergencies on the Sutherland campus.  This includes the main buildings, six residence buildings, and the Fleming College Sports Fields. FAST provides support to campus security during core business hours of Fleming College, 7:00 a.m. – 4:00 p.m., Monday to Friday from September to April.  As requested, FAST can also attend special events on campus. Learn more here: http://flemingsac.ca/fast/
 Professional Development
Course Design Spring Cohort
The LDS Team will be running a Course Design Cohort to support faculty doing course (re)design during the front half of the Spring semester. We will meet weekly on Mondays (May 7, 14, & 28, & June 4, 11 & 18) from 10:00 a.m. – 12:00 p.m. and assist faculty members with the course design process, provide community support, and help make the most of development time.
Anyone can sign up for this cohort, and it will be available (one way or another) at all campuses.
Please go to the LDS Team website to sign up: https://department.flemingcollege.ca/lds/professionallearning/course-design-cohort
If you have questions, please let us know.
Enweying: The Way We Speak Together

A 3-Day professional learning opportunity for Educators and Health Care Providers

For more information, go to www.trentu.ca/enweyinglearning.
Information
Visit the LDS Team website, give us a call at extension 1216, follow us on Twitter @FlemingLDS, or send us an email: LDSTeam@flemingcollege.ca!