Hopefully the shortened week has you looking forward to a long weekend, rather than lamenting the loss of a day's productivity! To help with your workload, we've streamlined this edition to be short and sweet.
 Engaging Teaching
The Open Learner Patchbook — Patch Five: Banned Together
The Open Learner Patchbook is now up to six "patches," each written by a student, about learning. What's more engaging than that?
Patch 5, Banned Together, is an examination of how one learner benefits from using her laptop in class (and, conversely, how her learning is impacted when laptops are banned).
Check it out, and let us know what you think. Did her experience offer any new insights? Does you course/program place restrictions on the use of technology? Why/why not?
 Learning Technology
D2L Thing of the Week: Showcasing D2L New User Interface "Daylight"


Although the University of Guelph has branded their D2L as CourseLink, it is indeed the new D2L user interface that we will be changing over to this Spring… What do you think?
Non-D2L Thing of the Week: Office 365 Opt-In for Faculty
In advance of ITS enabling additional Office365 features for students later this year, we'd like to give faculty early access to this product suite.
By opting-in to Office365, what will change?  
Your @flemingcollege.ca email address

will stay the same

. Your mailbox data will be migrated to Microsoft's data centre, located in Canada. You'll be upgraded to latest version of the Outlook Web Access (OWA) interface.

Your access to any additional shared mailboxes or shared calendars resources that remain on-premises may be impacted, so please consult with IT and the resource owner if this applies to you.

If your mobile device is configured to receive Fleming email, you'll need to re-add the mail account profile as a results of the new mailbox location.  Instructions are available for

iPhone

&

Android

.

Additional Office365 applications will be available: 

OneNote, 

OneDrive for Business (web access only, desktop sync is disabled), S

kype for Business, S

harePoint Online, 

any many more.
How to Opt In: Complete this form (Please allow 2-3 business days for your mailbox migration to be completed. You will receive email confirmation via an ITS ticket when your mailbox migration has been completed, and you will need to re-add the Fleming email configuration on your mobile device).
Further information about Office365 use at Fleming College can be found on this ITS website. Please contact the ITS Service Desk if you have any questions.
College Departments
A/V Training Videos
Most of us can muddle our way through getting a PowerPoint up on the screen, and on good days, we can even show a video (with volume!) But have you ever taught in one of our smart classrooms and wished that you really knew how to take advantage of all that the technology has to offer? Look no further than this quick and painless how-to video from our very own Steve Higgs.
Policies & Procedures
Grading & Academic Standing Policy
We all know what pass/fail means, but what about aegrotat?
It's week 11, and with the end of term looming, it's a perfect time to spend some time with Fleming Policy #2-201C–Grading and Academic Standing.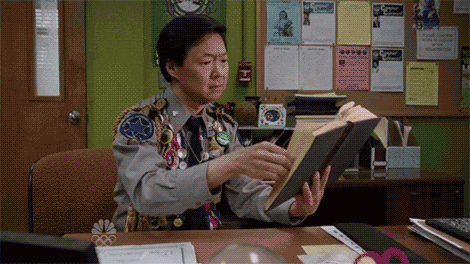 Services for Students
Enactus
Enactus is an international non-profit organization dedicated to inspiring students to improve the world through entrepreneurial action. They provide a platform for teams of outstanding college and university students to create community development projects that put people's own ingenuity and talents at the centre of improving their livelihoods. Guided by educators and supported by business leaders, students take the kind of entrepreneurial approach that empowers people to be a part of their own success. The goal of Enactus is to transform both the lives of the people they serve, and in turn, the lives of participating students as they develop into more effective, values-driven leaders.
https://fast.wistia.com/embed/iframe/qvcscj41ee
Did you know that Enactus is active right here at Fleming?  Learn more here: http://flemingsac.ca/enactus/
 Professional Development
Course Design Spring Cohort
In May and June, the LDS Team will run a Course Design Cohort to support faculty doing course (re)design during the front half of the Spring semester. Our plan is to meet weekly on Mondays from 10:00 a.m. – 12:00 p.m. and assist faculty with the course design process, provide community support, and help make the most of development time.
Anyone can sign up for this cohort, and it will be available (one way or another) at all campuses. Please go to the LDS Team website to sign up: https://department.flemingcollege.ca/lds/professionallearning/course-design-cohort
If you have questions, please let us know.
REMINDER: Ontario Post-Secondary Course Resources Survey from eCampusOntario
@eCampusOntario wants to learn more about how educators select and use course resources, including #OER and #OpenTextbooks. Are you currently teaching a post-secondary course in Ontario? Consider taking our 10-15 minute Ontario Post-Secondary Course Resources Survey through March 31. Thank you!
Link to the Survey in English: http://bit.ly/2scq6qX
Link to the Survey in French: http://bit.ly/2o24jwS
If you have any questions about the research, please contact Jenni Hayman, Program Manager at jhayman@ecampusontario.ca
Information
Visit the LDS Team website, give us a call at extension 1216, follow us on Twitter @FlemingLDS, or send us an email: LDSTeam@flemingcollege.ca!