It's Week 4, and that means it's a great time to be checking in with your students to see how things are going. This edition looks at how to check in during class and using D2L, and where you can refer students with identified needs. Please check out the Professional Learning section for a neat upcoming opportunity as well!
 Engaging Teaching
How many times have you, as a teacher, stood at the front of the classroom and asked: "any questions?" And how many of those times have you been met with blank stares, and silence?
Checking in with students to gauge their understanding of your lesson is essential to reflective teaching practice. Check 1 – 2: Checking In With Students offers some ideas on how to effectively assess students' learning within a lesson. Check it out and let us know what you think!
Have your own tips for student engagement? Want to write your own patch? Let us know!
 Learning Technology
D2L Thing of the Week: Class Progress
If you want to get a picture of how your students are engaging with your D2L content, or you want to see an overview of what assessments each user has completed, then Class Progress is the tool for you. You can view your class as a list, or dig deeper into each user by viewing individual progress summaries.
TIP: Do you use D2L to deliver low-stakes repeated assessments throughout the semester (e.g. discussion posts, quizzes, etc.)? Class Progress is a great way to quickly review how many/how well students have done.
Want some more specifics on how to use this tool? You can learn more here!
Non-D2L Thing of the Week: AV Training Videos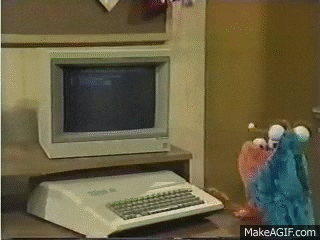 We've all been there–you walk into class, ready to call up your lesson on the computer, and something's not right. Nothing's coming up on the screen, the students are getting impatient, and you're at a total loss for what to do. That's why this week's feature "non-D2L" thing is the ubiquitous AV cabinet.
Learn the ways of the cabinet. Click here.
And hey, you might recognize the friendly face in this video as Steve Higgs! We like him so much, we kidnapped him and made him our new Learning Technology Specialist.   
College Departments
Accessible Education Services
Our friends at Accessible Education Services provide disability accommodations and services to students with disabilities. They can help with everything from assistive technology instruction to note-taking supports, from arranging ASL interpreters to testing accommodations. If students are using testing accommodations, they will book their test using the Online Booking System and you as the faculty member will get an email. Want to know what to do next? The answers await! Read the FAQ, access the instructor login, and review the online tutorial on the Accessible Education Online Services webpage.
Policies & Procedures
Course Withdrawal
A reminder to faculty and students that in order to withdraw from a course and receive a "W" designation on the Academic Record is February 16th for 7-week courses, and March 23rd for 15-week courses.
And, details from our Registration and Withdrawal Policy:
"To withdraw from a particular course, it is the student's responsibility to contact the Office of the Registrar or drop the course via the Student Information System in the Student Centre. If the student's status remains full-time after the course(s) is dropped, full-time fees will apply and no refund will be provided. If the student's status changes to part-time, fees for all remaining courses will be charged at a part-time rate."
Fun stuff!
Services for Students
Student Life Tab
Now that you've checked in with your students, where do you send them for help that they might need?
Look no further than the Student Life tab in the portal! It's your students' ticket to finding the right resources when they need them, all in one convenient location.
Clicking on the pretty icons provides a list of available resources, and there's even a link for staff-only resources, like the CCR. Check it out!
 Professional Development
Ontario Extend
Want to join a cohort of colleagues from institutions around Ontario to do some professional development regarding online and technology-enabled learning? Then Ontario Extend might be just the thing for you!

Think you're interested, but want to know more before you commit?
eCampus (specifically, Fleming's own Terry Greene) will be holding an info webinar for the @ontarioextend East Cohort Kick Off on February 6th from 12:15 – 12:45 p.m. (before the actual cohort kick-off on March 6th). Add your name at http://bit.ly/ExtendEast , and you'll be sent an invitation to the webinar!
Information
Visit the LDS Team website, give us a call at extension 1216, follow us on Twitter @FlemingLDS, or send us an email: LDSTeam@flemingcollege.ca!