Engaging Teaching
As we noted in last week's Hub post, our Engaging Teaching section will feature a relevant patch from our Open Faculty Patchbook each week. This week, we're highlighting a powerful tag-team from our own faculty ranks: Joanna Hodge and Laura Gibson, who wrote "We Have to Go Deeper."
If this patch inspires you to try something new in your class, or to write a "patch" of your own, let us know! Or, you can blog about it on your very own #FlemingCampsite (see the Campsites section below), and then let us know.
---
 Learning Technology
Non-D2L Things of the Week: Emailing from your Class Roster
Curious about how you should email your students? The easiest way to communicate with your students is by using the Class Roster in Faculty Centre to email them (and to see their photos once they are uploaded after week 3). By emailing your students using the Class Roster, their email addresses are put into the BCC line of the message AND a copy of the email will be sent to your college email account. You are able to include attachments to messages sent through the class roster as well. More information and instructions on how to use the Class Roster tool can be found here (Note: the link will download a Word file).
D2L Things of the Week: Course Copy/Linking Your Outline/etc.
Copy course content into your Winter 2017 course shells (instructions).
If you are not able to copy content into your course, you can request the content to be rolled over by emailing Alana Callan.
Add the link to the approved course outline (instructions).
Edit and/or update course materials, including release dates for content and assessments (instructions).
Add a welcome message via the News tool to your course page (instructions: Go to item #5 for how to use the news tool in your courses).
Create attendance records (instructions).


---
College Departments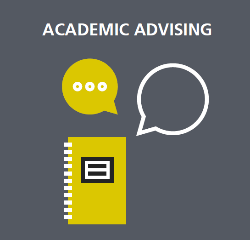 Academic Advising
The Fleming Academic Advising Team pops up (so don't be scared!) at various points in the academic year to offer academic advice and information to students, designed to support their success at Fleming.
Check out the "Services for Students" section below to see their website.
---
Policies & Procedures
Class Absence Procedure
Known colloquially as the Double-Two-Oh-Five (not really), Fleming College's Class Absence Procedure (2-205) is found here. It still has that new policy smell as it was approved in January of this year. Upon review of the policy, you will realize that we here at Fleming understand that sometimes absences need to happen, whether planned or unplanned, and we will do what we can to make the best of it. Even retroactively. Check out the decision tree at the bottom of the policy for a roller coaster of emotion.
---
Services for Students
The Academic & Student Advising website is a great resource to which you can refer your students. It has tabs to guide them (and you!) through academic issues resolution, class absences, D2L, and various student resources. It even has a tab specifically designed to help first-year students. Check it out. You might even learn something new for yourself!
---
 Fleming Campsites
Last week, we suggested a writing prompt for faculty members to respond to on their blogs. And Helen Bajorek-MacDonald, General Arts & Science faculty, answered the call, with "Thinkpiecing":
You can see links to Helen's, and other #FlemingCampSites posts in the sidebar of this page. Have a look and think about getting yourself one, too. If you'd like help with that, email us at LDSTeam@flemingcollege.ca
This week's prompt (which is strikingly similar to last week's prompt): What are you most excited about in your teaching and learning plans for the fall?
---
 Read It And Tweet
This week, let's read: Practice What You Teach: UDL and (aiming for) Communies of Practice in Adult Education from Bonnie Stewart from the University of Prince Edward Island. UPEI and Holland College (PEI's community college) do a lot of cross-institution professional learning.
Tweet as you go using #RIATFleming hashtag. Those tweets will appear on the right of this page and we will also re-tweet them. See you there!
---
Information
Visit the LDS Team website, give us a call at extension 1216, follow us on Twitter @FlemingLDS, or send us an email: LDSTeam@flemingcollege.ca!