Welcome (back), faculty members! For those just checking us out for the first time, we're happy to have you! The Teaching Hub is a weekly blog post in which we (the LDS Team) bring you short, timely pieces within our usual categories, in an effort to support your work and keep you on track throughout the semester.
We appreciate feedback in the form of comments, emails, suggestions for future topics, tweets, or pats on the back. So please be in touch, and let us know how we can help you be the best faculty member you can be!
 Engaging Teaching
We Have To Go Deeper
Each week in the Engaging Teaching section, we'll take a look at the real-life experience of a faculty member, whether from Fleming or elsewhere.

Often this section features a "patch" from our Open Faculty Patchbook, and this week is the rule, not the exception: To start off the semester, we'll look at Joanna Hodge and Laura Gibson's Patch, entitled We Have to Go Deeper. It's a look at lessons learned on the fly, by someone new to teaching, and why Joanna's changes to her course worked.
If this patch inspires you to try something new in your class, or to write a "patch" of your own, let us know!
 Learning Technology
D2L Thing of the Week: Faculty D2L Levels 1 & 2
New to D2L, or looking to brush up on some skills? We used D2L itself to show you how, in a two-part series: Faculty D2L Levels 1 and 2. 
Self-enroll for it in D2L, in the Help & Information Widget (yellow header, right-hand side, scroll ⇓ until you see this ⇒).
Non-D2L Thing of the Week: Emailing from Class Roster
The easiest way to email your students is by using the Class Roster in Faculty Centre to email them (and to see their photos once they are uploaded after week 3).
By emailing your students using the Class Roster, their email addresses are put into the BCC line of the message (thus protecting their privacy), and a copy of the email will be sent to your college email account.
More information and instructions on how to use the Class Roster tool can be found in this PDF How-to Guide for Faculty.
 College Departments
Human Resources — New Employees Page
Human Resources can be a very good, well, resource for new employees. In addition to all of the other important information they possess, their website contains a link dedicated to new employees, as well as a resource designed specifically for new faculty members. Check them out for all kinds of helpful things!
 Policies & Procedures
Mandatory Training
Those helpful folks in HR are also the ones who want you to complete your mandatory training at your earliest possible opportunity. Hopefully this isn't the first you've heard of mandatory training here at Fleming, but to refresh your memory, there are a total of five (5) mandatory training modules to be completed by all faculty members:
1 Health & Safety Training module

A series of Copyright Literacy modules (available in D2L)
If you are new contract faculty (or haven't done your mandatory training yet), you can be paid for your time! For details check out Mandatory Training Compensation.
 Services for Students
Learning Strategies
With the dawn of a new semester, help students get started on the right foot with some learning strategies support!
Want face-to-face? Study skills drop-ins are available every Monday from 3:00 – 4:00 p.m. at the Sutherland Campus Tutoring and Academic Skills Centre.

Want some online resources? Check out the Student Learning & Study Skills website, which is also available through the myCampus portal, by clicking the Student Life tab → Academic Supports → *New* Student Learning and Study Skills
Want some questions answered? Email learningstrategies@flemingcollege.ca
 Professional Learning
Let's start the new year and new semester by talking about setting goals.
Why set goals?
Goals help you prioritize

Goals help you track your progress

Goals help you stay motivated
Take some time during this busy, noisy start-up to set some goals for the semester; we'll post some of ours here over the next several weeks, and provide some resources, tips, and support to help you stay on track.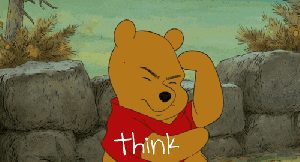 Looking for something to kick-start your thinking? Here's an article that's currently inspiring Alana's thinking: http://lorataub.com/2018/practices-beyond-predictions/. The post links to an interesting presentation as well: https://youtu.be/ijPVmwc2mOw.
If you get a chance to peruse this, and it sparks ideas or conversation, feel free to loop us in!
 Information
Visit the LDS Team website, give us a call at extension 1216, follow us on Twitter @FlemingLDS, or send us an email: LDSTeam@flemingcollege.ca!