This week's edition of The Teaching Hub is short and sweet, just like this week will (hopefully) be! To lengthen it, follow any of the included links for more information.
 Engaging Teaching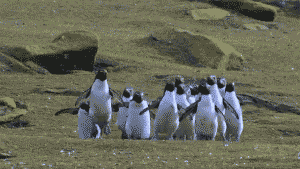 Ah, group work. Students love it. Teachers love it. Everyone always gets along. Right?
Okay, so maybe none of that is true, but there are some proven educational benefits to group work–especially when a few best practices are put into place. This week's patch is all about highlighting those best practices, and it comes to us from Dean Maxine Mann. Check it out here: The Greater Good
 Learning Technology
D2L Thing of the Week: Virtual Classroom
Check out the link for all of the pertinent information on the Virtual Classroom tool in D2L.
Non-D2L Thing of the Week: Making Videos
Our New Faculty Experience group is making videos for their next microteaching unit. Want to play along? Check out the instructions, created by Alana Callan, here.
Have questions, or want more information? Contact the LDS Team.
College Departments
Academic Council
The Academic Council provides a forum for feedback for our constituent members about issues and changes in the Academic division. You are welcome to connect with Thom Luloff, Academic Council Chair, or your school representative to bring forward academic issues or concerns for discussion. Please see the Academic Council membership page for contact information.
Policies & Procedures
LMS Usage Policy
LMS stands for Learning Management System, and at Fleming our LMS is D2L. But you all knew that already. Did you also know that there is an LMS Usage Policy at Fleming? Yes. You can find it here (clicking the link will download a pdf).
Why do we have a policy? Because it's important for students to experience some kind of consistency across their courses–especially when we are trying to support our students to become self-reliant learners. With the pace of technology change, this policy continues to be a work in progress, so if you have any thoughts about what should be added or removed to/from Fleming's LMS Usage Policy, please let us know. 
Services for Students
Aboriginal Student Services
Rooted in Indigenous perspectives, Fleming Aboriginal Student Services strives to nourish students' spirits on their learning path by supporting connection to community, culture, and self.
Aboriginal Student Services provides cultural programming, one-to-one student support, and meaningful partnerships with Indigenous organizations and local service providers to foster student success and connect students to community.
For more information, please visit the Aboriginal Student Support Services website, which includes a calendar of upcoming events in the local area.
 Professional Development
Fleming Innovation Conference — Registration Reminder
Registration for this event closes this Friday, February 23rd. For more information on the conference as well as the registration link, please see the conference webpage.
Information
Visit the LDS Team website, give us a call at extension 1216, follow us on Twitter @FlemingLDS, or send us an email: LDSTeam@flemingcollege.ca!