Please RSVP for our Fall Teaching & Learning Day
Tuesday, October 23rd
8:30 a.m. – 3:00 p.m.
Sutherland Campus
For more information and the link to RSVP, please click here.
 Engaging Teaching
Assessing Group Work
Assessing group work can be done in different ways, and depends on the learning goals and outcomes of your course. Are you assessing the process or the product of the group, or both? How do you translate work into an individual grade for students? The Eberly Center for Teaching Excellence and Innovation has great tips, including the importance of assessing individual and group performance.
If you're looking for some rubric-y inspiration for assessing group work, here are a few different samples:
The Association of American Colleges and Universities Teamwork VALUE rubric has a wordier option that might inspire your rubric making, while these peer and group evaluation rubrics from Chat Manis offer a more minimalist approach. How do you assess group work? Let us know; we'd love to share your experience with others!
 Learning Technology
D2L Thing of the Week: Groups
While we're on the topic of group work, did you know that D2L has a Groups tool? 
You can use groups to organize users' work on projects and assignments, or you can create special work areas for users with different learning needs. Each group can have its own discussion forums and dropbox folders, and you can grade members of groups individually or as a team.
For more information, check out the Groups tool training documents from D2L.
Want to try out some new D2L tools? Join us during the "Do-A-Thon" on October 23rd! Click here for more information.
Non-D2L Thing of the Week: Canva
Have you noticed our snazzy new Teaching Hub logo and thought to yourself, "how did they make that?" Well, the answer is Canva. Canva is a free graphic design tool that you and your students can use. "Its drag and drop functionality enables [teachers and students] to create presentations, posters, one-page documents, and social media posts." Give it a try and see for yourself!
Have you or one of your students created something beautiful with Canva? Show us that creativity! Tweet it to us, and we'll retweet it.
Want to create something in Canva to beautify your D2L course page? Join us during the "Do-A-Thon" on October 23rd! Click here for more information.
College Departments
Counselling Services
Fleming's Counselling Services provides students with counselling support for academic and personal wellness concerns. Students can drop in or call to make an appointment with the Fleming team.  For more information, please see the Counselling Services website.
In the event of a crisis, or for after-hours support, students can contact Good2Talk at 1-866-925-5454 or good2talk.ca.
Don't forget that Counselling Services are now in their new location on the Sutherland campus: A2 113, with Health Services.
Policies & Procedures
Copyright
Do you know everything you need to know about Canadian Copyright Law and the exceptions to the law provided for educational use? Take the Copyright Literacy course in D2L, and learn how copyright affects your use of materials in the classroom. Come and test your knowledge with Marcia, our resident expert, during the Teaching and Learning Day on October 23rd. Click here for more information.
Marcia can be contacted (ext. 1356 or Marcia.steeves@flemingcollege.ca) at anytime.
Services for Students
Off-Campus Housing
Another situation that often involves group work (and its potential for associated issues) is student housing!
Fleming's Off-Campus Housing Office helps students secure and maintain suitable housing off campus in Peterborough, Lindsay, Haliburton, and Cobourg. Campus-specific listings are provided through Places4Students (website and app), connecting students with landlords in our communities.
We help facilitate students' success through:
Access to mobile listings and providing online neighbourhood housing resources;

Collaboration with International Student Services in supporting students to secure housing;

Lease review, Residential Tenancy Act (RTA) consultations, and mediation services;

Developing a network of landlords that provide student housing;

Helping students resolve challenges with roommates, landlords, and other off-campus living issues;

Linking students with community partners; and

Overcoming emergency housing crises.
For more information, see Off-Campus Housing Information.
 Professional Development
Five Simple Ideas to Try with Group Work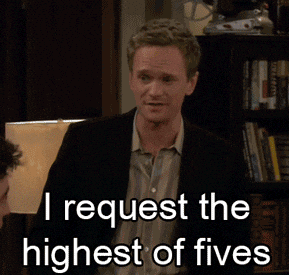 Have you encountered issues with students working in groups? "Five Simple Ideas to Try with Group Work" from Faculty Focus has suggestions for alleviating some of those issues.
The five ideas are
Design a group project in which the students work in phases.

Develop an element of the project that allows group members to make their own choices.

Within a group project, include a component requiring individual students to submit non-onerous individual work.

Devote a segment during class before all group projects begin to implement two important steps:

Getting to know each other, and

Establishing group norms.

Prepare students to expect the unexpected.
For more information, check out the full article.
Do you have suggestions you would add to this list? Share them with us, and we'll happily pass them along (giving credit where credit is due, Marcia, of course!).
Information
Visit the LDS Team website, give us a call at extension 1216, follow us on Twitter @FlemingLDS, or send us an email: LDSTeam@flemingcollege.ca. We would love to hear from you!