While our Teaching Hub logo typically involves a bicycle, we've dubbed this week's edition the "It's Too Cold for Bikes" edition; so we went with a toque instead. We know there are faculty and staff members who would adamantly disagree with our title, and say that it's never too cold for bikes, but sorry, this is our current mood: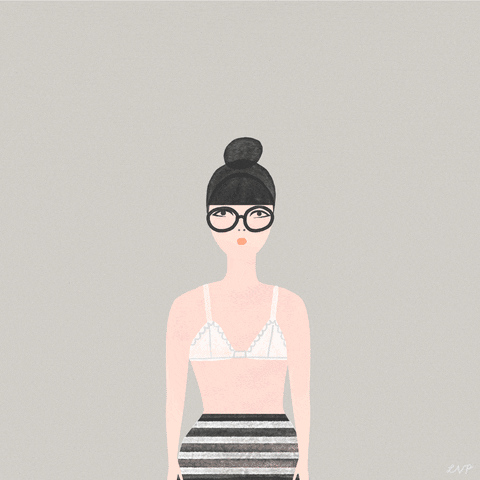 See below for some heart- (if not body-) warming ideas for engaging students, services available for you and your students, and what to do if it's just too cold to get to class (or, you know, some other valid reasons for missing class).
 Engaging Teaching
Memes and GIFs as Powerful Classroom Tools
In previous issues of the Hub, we've explored the significant, important debate around how to pronounce the acronym GIF (which stands for Graphics Interchange Format):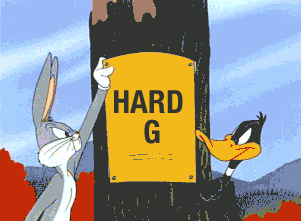 And Wikipedia defines a meme as "an activity, concept, catchphrase, or piece of media that spreads, often as mimicry or for humorous purposes, from person to person via the Internet." In "Memes and GIFs as Powerful Classroom Tools" from Faculty Focus, the authors suggest that memes and GIFs "often offer sharp political and social commentary that functions as a coping mechanism for living in absurd modern times." No matter your content, there are a variety of ways that GIFs and memes can be used to engage students in your classes, including:
Check-ins and icebreakers;

Ways to explore society and culture; and

To demonstrate course concepts.
Check out the full article for some more specific ideas, and let us know if you've used these tips, or if you've got some you would add to the list.
Interested in making your own GIF? See our Non-D2L Thing of the Week below!
 Learning Technology
D2L Thing of the Week: Attendance
Taking attendance in your classes is not only a good practice to get into, it is also a great way to get to know your students' names. One way of taking attendance is to use the D2L attendance tool.
Check out our tip sheet for help with setting up and using your attendance roster.
Do you have any tips for taking attendance in a large class? Share them with us, and we'll pass them along!
Non-D2L Thing of the Week: Giphy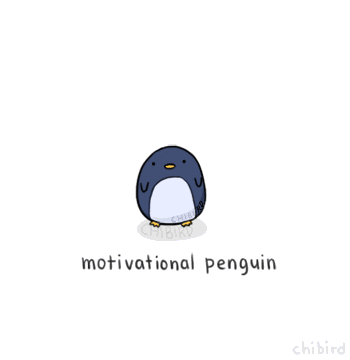 We often used GIFs in the Hub, like the motivational penguin to the left, but have you ever wanted to make one of your own?
Well here's a super-secret tip: Giphy.com makes it very easy to create your own GIF from images or videos (like Alana did with D2L attendance above), and has countless pre-existing GIFs you can use as well!
Check it out, and feel free to share your GIF-related brilliance with us! You can tweet us @FlemingLDS.
College Departments
Fleming Libraries
Fleming's Libraries provide a wide variety of resources and supports for teaching and learning.
If you would like an in-class workshop on using library resources, research strategies, citations, or other information literacy topics, please let us know. We can also collaborate with you to create a custom library assignment focused on your course topics. Contact us to secure your preferred time slot.
Be sure to take a look at our Faculty pages for details on our services, including:
Reserve collection for course readings

Answers to your questions on Copyright / educational fair dealing

Help identifying and linking library resources in D2L
Policies & Procedures
Class Absence Operating Procedure
Speaking of attendance (as we were in the D2L Thing of the Week), did you know there's an operating procedure connected to attendance? The college's Class Absence Operating Procedure outlines the various types of student absences, and how each should be handled.
Looking for another policy/procedure? The Class Absence procedure, and all other college policies and procedures, can be found through the myCampus portal by clicking the "Staff" tab, then the "College Policies and Procedures" link under Human Resources.
Services for Students
Library Information Literacy Certificate Workshops
Frost Library is happy to announce that we will be offering a full complement of workshops, including multiple opportunities for students to attend Avoiding Plagiarism and APA Citation workshops. At Sutherland Library, we have doubled our student workshop offerings, and diversified the time slots in which they are offered.
Our aim is to meet the demand for Avoiding Plagiarism and APA Citation workshops, while still offering other vital library skills development, such as Finding Articles in the Databases, Evaluating Sources, ePortfolios, and Presentation Skills.
Students who attend 5 or more workshops will receive the Information Literacy Certificate, which goes on their Co-Curricular Record (CCR).  Students may take more than one term to complete the 5 workshops. Registration is available through the myCampus portal.
Topics, dates, and details are available on our  website!
As always, students may visit or contact the Library for help at any time. Our website features research tutorials, a comprehensive APA style guide, and a virtual chat help service which effectively expands our hours. We have quiet spaces available for individual study, and group rooms that can be booked in advance.
 Professional Development
The Learning Styles "Debate"
In this article from Inside Higher Ed, the author explores how the prevalence of learning styles has remained steady in education, in spite of its being debunked by psychologists. "Nearly everyone has heard of the theory of 'learning styles,' writes Greg Toppo, but fewer might know the extent to which this concept has been debunked in scientific journals. In fact, the number of times that educators reference this theory appears to have remained steady or risen in the years since the evidence debunking it first gained momentum." Check out the full article for more: Neuromyth or Helpful Model?
Now that you know that learning styles are a myth, another way to think about planning for and engaging all learners is Universal Design for Learning (UDL). Check out the UDL resources and further reading on our LDS Team website.
Information
Visit the LDS Team website, give us a call at extension 1216, follow us on Twitter @FlemingLDS, or send us an email: LDSTeam@flemingcollege.ca. We would love to hear from you!