After a long weekend, we sometimes find it hard to remember what day of the week it is. But don't worry, 1980s Alan Thicke is here to help: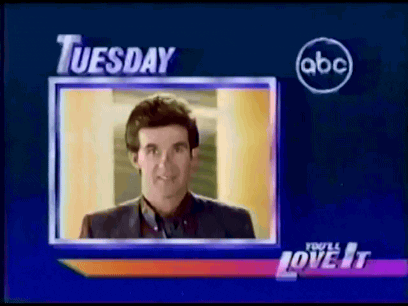 Engaging Teaching
Development Series on Human Rights
The foundation of an engaging classroom is a welcoming classroom, where all students feel free from harassment and discrimination (for more on Fleming's Harassment & Discrimination Prevention Policy, see the Policies section, below).
The Schools of Health & Wellness and Justice & Community Development are spending this spring learning more about human rights, and you can self-register into the D2L course where the resources from this Human Rights Development Series are being housed. The videos from the first week of training, which feature an awesome speaker on "Human Rights Legislative and Policy Framework for the Education Sector", Njeri Damali Sojourner-Campbell of Hicks-Morley Law, are already available in the course shell.
(They're also a great example of why we need to edit YouTube's auto-captions when we make videos! For more information on how to do just that, see the Non-D2L Thing of the Week, below).
 Learning Technology
D2L Thing of the Week: News Tool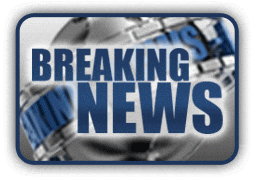 The News Tool in D2L can be so much more than just a way to make announcements. Provide your students with a weekly check-in, and you'll soon discover that you are also helping to build their confidence to independently stay on top of what's going on in your course. Create a weekly template that works for you, then stick to it. Students will quickly learn that they can get the information they need, when they need it, and that can mean fewer one-off emails to you! Check out our tip sheet for help getting started.
Non-D2L Thing of the Week: Closed Captioning YouTube Videos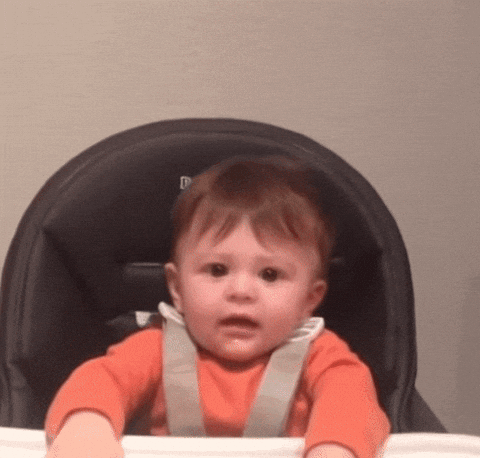 Have you and/or your students ventured into the world of creating your own videos? That's great! ⇒⇒⇒
Your next step is to make sure they are both accessible and easy to watch in any scenario (i.e. without sound), by adding closed captions. Here's a tip sheet, created by Carmen Gelette from our library, on how to edit YouTube's auto-captions, which (as her quiz, and the videos referenced in the "Engaging Teaching" section demonstrate) are not always accurate!
College Departments
Accessible Education Services
Our friends at Accessible Education Services provide disability accommodations and services to students with disabilities. They can help with everything from assistive technology instruction to note-taking supports, from arranging ASL interpreters to testing accommodations.
If students are using testing accommodations, they will book their test using the Online Booking System, and you as the faculty member will get an email. Want to know what to do next? The answers await! Read the FAQ, access the instructor login, and review the online tutorial on the Accessible Education Online Services webpage.
Policies & Procedures
Harassment & Discrimination Prevention Policy
Our Harassment & Discrimination Prevention Policy states that "Fleming College is committed to fostering a working and learning environment that is free from harassment and discrimination and one where all individuals are treated with respect and dignity. The College acknowledges that groups/individuals covered under this policy have a right to full participation in employment and the receipt of education and related services and confirms that it is committed to the goal of eliminating discriminatory barriers where and if they exist."
The policy and its related procedure can be found on the College Policies & Procedures tab of the HR website.
Services for Students
Counselling Services
Fleming's Counselling Services provides students counselling support for academic and personal concerns. Students can drop in or call to make an appointment with the Fleming team.  For more information, check out the Counselling Services website.

In the event of a crisis, or for after-hours support, students can contact Good2Talk at 1-866-925-5454 or good2talk.ca.
 Professional Development
International Student Services PD Sessions
The International Student Experience
Thursday, May 24th, 12:00 – 1:30 p.m.
Frost room 209
Join International Student Services for a relaxed face-to-face discussion with a panel of diverse international students. Bring your lunch with you and learn about their experiences, starting from when they first heard about Fleming back home to their greatest challenges living and studying in Canada. Students from India, Vietnam, China and Nigeria will talk about their cultures and how the education system works in their home countries. One-hour panel presentation, followed by Q&A. Open to all employees. Presented by the International Student Services team.
Register by emailing international@flemingcollege.ca
Cultural Competency for Educators
Monday, May 28th, 1:00 – 3:00 p.m.
Sutherland room B3 155
This 2-hour session is designed specifically for Fleming faculty and addresses the cultural diversity found in Fleming classrooms. Building cultural competency begins with increasing our awareness of our own cultural values through self-reflection. Then building on Universal Design for Learning principles, faculty will learn how to remove barriers and create inclusive classrooms where diverse students can be successful. This session includes concrete classroom management content and case study discussion of common challenges. Presented by Debbie Harrison and Amanda Gray
Register by emailing international@flemingcollege.ca
Watch for more sessions in the coming weeks!

Open Education Mini-MOOC
Making Sense of Open Education will run from June 1 – 15 with short daily lessons and activities at an introductory level. Topics will include open educational resources (OER), open educational practices (OEP), copyright and the Creative Commons licenses, and open tools for adaptation. A variety of experienced open educators will participate and support learning and sharing opportunities throughout the mini-course. Ontarians, Canadians, and global participants are all welcome to join in this open learning experience.
Led by Doctoral Candidate and eCampusOntario Program Manager, Jenni Hayman, the purpose of the course is to increase awareness and use of OER as part of post-secondary teaching and learning. The Twitter hashtag for the course will be #MakingSense18
Questions? Please contact Jenni via email: jhayman@ecampusontario.ca
Registration is open at the following link: https://bit.ly/2EV3FHV
Information
Visit the LDS Team website, give us a call at extension 1216, follow us on Twitter @FlemingLDS, or send us an email: LDSTeam@flemingcollege.ca!